Program Description
Production Designer through artistic solutions, sketches and storyboards transforms the script visually-plastic future film series, and also heads the art department (costume, makeup, lokeyshn, staging, props) and is directly involved in the shootings.
The training program is aimed at the formation of a specialist who can work with the writer, director, agent, supervisor of computer graphics to achieve a common visual result. Unit includes theoretical modules in art history, styles, history of cinema, development of the widest possible visualization tools: drawing, basics of architectural design, layout, collage, decoration, drawing, working with textures.
Collaborative learning
Throughout the training, students are actively working with other departments on Student projects during vacations. The school held a joint lectures and master classes from industry professionals, tours on the set, which is responsible for organizing the Career Center.
Portfolio
During four semesters, students are working to create visual concepts for film projects, which are the basis of the portfolio. Thesis project becomes the hallmark of the graduate demonstrates all his knowledge and skills to work on a real film project.
Practice
After the results of performance evaluation and portfolio formed graduates practice at the current film projects, as well as continue to cooperate with the School projects Career Center.
Entrance test
For admission to the school must complete an application form and successfully pass an interview.
Interviewing is a full-time appointment with the admissions committee (curator and / or leading teachers of the faculty, the school principal).
An important advantage for students is to hold the pattern. Need to bring to the interview any work that demonstrate the skill and the ability to draw and work with color (no more than A3 format).
Notice of the results of entrance examinations will be sent to you by email within 5 business days after the interviews.
Date of entrance test
In 2014, interviews will be held in three streams: July, August and September. The interview is assigned individually in the interval c 12:00 to 20:00.
Last updated Apr 2014
About the School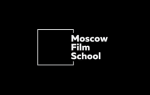 The Moscow Film School is a unique educational center aimed at training specialists for all areas of film industry — preproduction, production, post production and film distribution
The Moscow Film School is a unique educational center aimed at training specialists for all areas of film industry — preproduction, production, post production and film distribution
Read less