Program Description
SALES AND MARKETING PROGRAM
To succeed and thrive in a highly competitive marketplace, companies need to develop marketing plans that align them with their customers and differentiate them from their competitors. It's easier than ever to reach targeted customers, but many marketers lack the ability to create compelling brands and innovative practices with meaningful results. To realize the promise of profits, marketing leaders need to claim their stake in a competitive market full of brands, keep a track of their business goals and deliver meaningful benefits to its consumers.
The program will help the participants explore the principal concepts and tools of contemporary marketing management, from market segmentation and product positioning to the design of distribution channels and communications strategy. This program will enlighten the participants and help them analyze and understand the customer-driven markets and their needs, understand their competitors' strengths and weaknesses, sharpen their ability to identify consumers true values and highlight the benefits in an increasingly complex marketplace.
Personal Impact
Understand the core concepts of Marketing
Hand-on experience using marketing metrics to interpret consumer behavior and adapt the strategy accordingly
They will learn out-of-the-box techniques for attracting the right customers and nurturing those relationships
Understand marketing program development and implementation
Identify shifts in the technological, regulatory, and cultural context of business
Comprehend their role in a fully integrated, strategic marketing plan
Training Methodology
The GBNTC Marketing Masterclass series offers the participant a ladder, climbing which increases one's knowledge from one course to the next. Each Masterclass consists of short lectures, case studies, practical exercises, group discussions, knowledge sharing with industry peers and a real experience that is directly attached to the role and function the participant will serve in their respective organization. The educational tools utilized in developing these sessions are the rooted in best practices; GBNTC will utilize actual CEO voice surveys, industry impact analyses, and market observations. The sessions challenge the participant, are practical and easy to understand and can be delivered in Arabic and English.
Program Outline
Bringing Customer Lifetime Value to Life: Practical Methods and Applications (2 Days)
Customer lifetime value is a prediction of all the value a business will derive from their relationship with a customer. Successful customer relationship management does not represent a single transaction but a relationship that is far more valuable than any one time exchange. Firms need to determine which customers are worth more time and how long they need to keep a customer before they become profitable. This Masterclass will introduce the participants with critical concepts and techniques required to make meaningful and accurate statements about CLV in a variety of managerial settings. They will be equipped with skills to develop models themselves and be able to project customer retention and drill down to understand specific types of customers by asking the right questions to them.
Brand Evolution: Building, Monitoring and Using Brand Equity (2 Days)
Building a strong brand with significant equity is seen as providing a host to possible benefits to a firm, including greater customer loyalty and less vulnerability to competitive marketing actions has been shown to provide numerous financial rewards to the firm. In contemporary marketing, brand equity has emerged as a key strategic asset that needs to be monitored and nurtured for maximum long-term performance. Higher brand equity can help a brand become more profitable through higher brand loyalty, premium pricing, lower price elasticity, lower advertising-to-sales ratios, and trade leverage. This Masterclass will help evaluate the usefulness of brand equity to a product and the participants will be able to evaluate and interpret data gathered from the field for tracking the health of a brand. They will be able to develop brand equity models and learn unique perspective on what brand equity is and how it should best be built, measured and managed in an organization.
Customer-Driven Marketing (2 Days)
Getting the right products and services to market is essential for the success of an organization. Businesses are facing intense pressures through strong competitive markets both domestically and internationally, and the accelerating pace of change in the market. To counter these factors marketers must require new tools, techniques and theoretical framework to gain an understanding about their customers. This Masterclass will help achieve an in-depth understanding of core marketing concepts to identify the essential elements of the strong marketing plan and build a disciplined approach to analyze marketing situations by applying key principles. By the end of this class, the participant will be able to recognize the value of their brands and learn how to enhance the value by using the techniques learned in this Masterclass.
Distribution Channel Management: Bridging the Sales and Marketing Divide (2 Days)
There has been a gap between the sales and marketing, and managers have tried to bridge this communication gap between the two departments. But it has always been successful and whether the solutions have led to the successful running of the organization is a question to interfere upon in detail. Without a well-designed and managed distribution strategy, the company's product and marketing efforts can face disruption up and down the line. The company needs to develop and maintain the relationship between marketing and sales in order to create a sustainable competitive advantage. This Masterclass with the use of proven framework will help companies synergize their marketing and sales efforts. The participants will be able to develop analytical skills through interactive case studies, learn new methodologies and tools to improve the effectiveness and efficiency of channel activities. By the end of this class, they will be able to identify the channel gaps and apply effective strategies within their organization to close these gaps and align them with the goals of the company.
Leading The Effective Sales Force (2 Days)
Organizations growth and source of market feedback depends on its effective sales force. The sales force is a major growth engine for any organization and therefore every investment in the sales force must count. It is a substantial investment but it can quickly grow out of control so a balance needs to be maintained between controlling costs and stimulating the workforce simultaneously within the organizations. This Masterclass will introduce the practical tools, new concepts and effective sales models that will help the participants to cut costs effectively and increase sales rapidly. They will learn to establish new ways to motivate and compensate their sales team and also the tricks and trade for managing a dynamic sales force in the face of increasing products, consumers and market complexity.
Negotiations Dynamics (2 Days)
Successful negotiation requires agreement and collaboration with the other party. Since it is difficult to have the same views and perceptions about a situation, professional skill of a negotiator are needed to handle situations in an organization. Negotiation is a daily practice within the business organization, but successful negotiation requires self-awareness, preparation and practice to tackle everyday situations with clients, partners, colleagues, and employees. This Masterclass aims to enhance personal gains in negotiations while simultaneously sustaining important relationships within the organizations. Through interactive exercises, the participants will learn to build a stronger negotiation base and help improve the outcome of the deals. They will be able to develop analytical tools and frameworks for understanding and winning in more sophisticated negotiations. The class will provide with hands-on experience and help strengthen weak points, and they will return with a stronger and more sophisticated approach towards tackling situations.
Pricing Strategies and Tactics (2 Days)
An uncoordinated pricing strategy can have a negative impact on the company, its product, and portfolio. Pricing presents managers with one of their most powerful levers for maximizing profits. However, managers lack a clear understanding of how to improve their pricing practices and how to apply such knowledge to their new product settings. This Masterclass will educate participants on how to achieve strategic objectives through the use of price, respond to significant price competition and apply tactics to achieve the true value of their products. After attending this class the participants will be able to use pricing strategically to guide their business to long-term profitability, understand the framework that supports a set of pricing strategies and plans accordingly relevant pricing strategies for the products.
Strategic Value of Customer Relationship (2 Days)
It is not always necessary to increase the growth of the company by developing new products or services but instead the growth may be found by selling better to the existing customers with similar behavioral tendencies. The ability to provide superior value to customers is mandatory when trying to establish and maintain long‐term customer relationships. For that businesses need to realize and identify their most valuable customers and maximize their value by differentiating between their best customers and developing customer-centric strategies. This Masterclass will help the attendees to acquire valuable insight about how to make informed decisions and on when to invest in customer centricity and develop processes in order to meet the needs of their most valuable customers.
Strategic Marketing Communications in Today's Media World (2 Days)
Marketing communication is a tool that tells stories and ensures that the right message is delivered to the right audience. Communicating and circulating information has become increasingly important in order to create the best market for the products. The organizations need to understand how marketing is evolving and how to adapt to these new changes and create frameworks for developing strong marketing plans for communication. In other words, the leaders need to think differently about their marketing communications in order to succeed in today's marketplace. This Masterclass incorporates foundational skills as well as emerging tools such as digital and consumer engagement approaches, which will help them to work in the right direction in terms of strategic planning to tactical execution of their marketing communication plans. The participants at the end of this Masterclass will acquire tools to properly evaluate the success of a marketing campaign and also be able to embrace and look for a change in their marketing communications.
Segmentation and Targeting (2 Days)
Today, Segmentation, Targeting, and Positioning are a familiar strategic approach in Modern Marketing. It is one of the most commonly applied marketing models in practice. This model is useful when creating marketing communication plans since it helps to reach and deliver personalized messages to engage with different market segments. It has been observed that behind every successful marketing campaign there is a careful segmentation and targeting activity involved. This precise identification of potential customers enables cost optimization and increases sales profit and helps to acquire a decisive competitive advantage over the competition. But in order for a company to have a successful running, the managers need to understand and employ the most modern techniques that are required for marketing their products. This Masterclass is designed with the aim of providing excellent conceptual approaches and operational methods, to enable participants to accurately and effectively manage these strategic marketing activities. They will analyze segmentation criteria, segment evaluation, and target selection methods together with differentiation and positioning systems capable of generating a lasting competitive advantage.
The Market Focused Organization: Creating and Delivering the Customer Experience (2 Days)
Putting the customers at the heart of your business organization gives it a competitive advantage that is difficult to beat. Organizations that are focused on their customers tend to outperform their competition by carefully segmenting their customers, and deliver them an outstanding customer experience through value offering. It is observed that not all organizations are market focused and are not familiar with the right techniques to deliver the best customer experience. Therefore this Masterclass will help understand the issues involved in leading the change to customer focus, and enable participants to discover, create and deliver real value to the customers through a comprehensive strategy that aligns all departments in an organization.
The Marketing Value Proposition (2 Days)
In simple language value proposition can be defined as a business or marketing statement that summarizes why a consumer should buy a product or use a service. The value proposition is the reason why the ideal prospects should buy from a particular brand rather than its competitor. Therefore a clear understanding of the value proposition is a must for business to help them strengthen their sales and look at the failing gaps which are currently making them lose customers. This Masterclass helps to clearly define and identify value propositions. The participants will be able to measure and evaluate the effectiveness of propositions both internally and externally. After this class, the participant will be able to introduce their value propositions into all of their marketing techniques for the continuity and consistency of their businesses.
Who should attend
This program is suitable for:
Brand Managers
Business Intelligence Managers
Directors Business Development
Directors of Operations
Financial Analysts
General Managers
Senior Marketing Managers
Marketing Director
Marketing and Sales Managers
Any other executive interested in enhancing their marketing knowledge
Last updated Jun 2018
About the School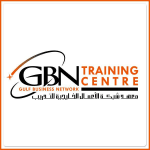 Established in 1993, the Gulf Business Network Group (GBN) has developed into one of the largest business networks in the Gulf region, offering value-added professional consultancy and specialized tec ... Read More
Established in 1993, the Gulf Business Network Group (GBN) has developed into one of the largest business networks in the Gulf region, offering value-added professional consultancy and specialized technical services in the ever-expanding fields of Water Treatment, Plant Automation and Environment.
Read less