Educational Specialist (Ed.S.) Degree in Social Studies
Home ›
Educational Specialist (Ed.S.) Degree in Social Studies
Program Description
The College of Education (COE) seeks to prepare teachers, instructional support personnel and other professionals to be decision makers who are equipped with the knowledge, skills and dispositions necessary to ethically and effectively integrate theory and practice their professions.
The Ed.S. degree is offered in the areas of early childhood education, elementary education, instructional leadership, library education media, reading, school and clinical mental health counseling, and social studies/secondary education (subject areas in which the master's degree was earned).
These professionals will possess the understanding of our diverse culture, the technological capabilities, the intellectual rigor and the critical thinking and problem-solving skills required to make informed and responsible decisions, to engage in reflective assessment, to implement positive change and to pursue learning as a lifetime endeavor. As an integral part of the University, the COE is committed to serving the communities in Alabama through its educational programs and related activities. As it works to carry out its mission, the COE ensures that initial and advanced programs for the preparation of teachers and other professional education personnel are aligned with the expectations of national, state, professional and institutional standards.
In addition to being formally admitted to The Harold Lloyd Murphy Graduate School, all applicants to traditional teacher education or instructional leadership programs (M.Ed., AA, Ed.S.) must provide the following information to the Graduate School Dean:
A copy of the applicant's valid teaching certificate (B for master's, A for AA) with proper endorsement;
An evaluation of teaching effectiveness; and
Verification of experience (using SDE Form EXP).
NOTE: The State Department of Education requires that individuals enrolled in graduate education programs have a minimum number of years of teaching or successful professional experience:
Reading Specialist: Two full years of successful classroom teaching experience prior to admission.
Library Media Specialist: Two years of teaching experience prior to applying for certification
School Counseling: Two years of teaching experience and a passing score on the Praxis II Professional School Counselor Test or passing the AECTP Basic Skills Test, Praxis II Professional School Counselor Test and the National Counseling Licensure examination prior to applying for certification.
Instructional Leadership: a minimum of three full years of full-time, acceptable professional educational experience in a P-12 setting, which must include at least one full year of full-time P-12 teaching experience.
Curriculum
Curriculum and Teaching (6)
EDU 611Advanced Curriculum Development .......... 3
EDU 627 Current Trends in Secondary Schools ....... 3
Survey of Special Education Coursework (0-3)
SED 500 Exceptional Students in Inclusive Schools . 3
Professional Studies (3)
EDU 512 Educational Research OR. ......................... 3
EDU 655 Issues in Educational Foundations ............. 3
Evaluation of Teaching and Learning (3)
EDU 602 Intermediate Statistical Techniques and Evaluation ......................... 3
Teaching Field (12)
Twelve hours of advisor approved graduate level courses in Social Studies.
*At least two of the courses must be at the 600 level or above.
*One graduate course must be from at least two areas within the Social Studies discipline.
Advisor Approved Electives (6)
Select either EDU 696 & 697, OR 698 * 699
EDU 696 Thesis In Area of Spec I ................................... 3
EDU 697 Thesis II In Area of Spec II .............................. 3
OR
EDU 698 Field Study and Research I ............................. 3
EDU 699 Field Study and Research II ................3
Total Hours 30-33
Graduate Fees
Below are estimated tuition and costs for full-time graduate students residing on-campus during the 2017-18 academic year. Actual costs and fees may vary depending on enrollment and lifestyle decisions. You also may wish to review estimated tuition and costs for part-time graduate enrollment on our complete budget worksheet.

For a breakdown of fees by credit hour and by semester, download the 2017-18 Schedule of Student Tuition and Fees.


Billed Expenses Tuition/Fees $10,156 $17,572 Room/Board $5,422 $5,422 Subtotal $15,578 $22,994 Other Estimated Expenses Books $1,000 $1,000 Transportation $1,552 $1,552 Miscellaneous/Personal $1,840 $1,840 Subtotal $4,392 $4,392 Estimated Total $19,970 $27,386
Last updated Mar 2018
About the School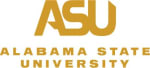 The fundamental mission of The Murphy Graduate School is to (1) provide leadership for the University's doctorate, educational specialist, master's and certificate level, post-baccalaureate degree pro ... Read More
The fundamental mission of The Murphy Graduate School is to (1) provide leadership for the University's doctorate, educational specialist, master's and certificate level, post-baccalaureate degree programs; (2) serve as the campus-wide advocate for the advancement of graduate education; and (3) provide oversight for standards of excellence, fairness and equity in all graduate programs.
Read less