Pre-College Honors Immersion
Home ›
Pre-College Honors Immersion
Program Description
Designed for students who want a credit-bearing, academically challenging summer
Simon Maage / Unsplash
At a Glance
Take two courses

1 College Elective for credit in a topic of your interest
1 Writing workshop to build skills needed for applying to college

Experience what it's like to live at Wellesley College
Cultivate connections with a community of young women from around the globe
Open to academically motivated young women entering their junior or senior year of high school
Who should attend?
The Pre-College Honors Immersion Program is designed for students who want to fully immerse themselves in the college experience and push their academic boundaries by taking two undergraduate courses alongside Wellesley students. Residential only.
Designed for young women entering their junior or senior year of high school;
Open to domestic and international students (Visa support provided for international students);
Recommended for students who want a credit-bearing academically challenging summer experience.
What will we do?
A Sample Day
We're often asked what a day in the life of a pre-college student looks like. There are so many exciting things that happen it is hard to cram all the details onto one page. The main take-away? It's a lot of fun and there are people here to guide you every step of the way. Below is an outline of how your day will be structured.
8:00 AM - Breakfast
9:00 AM - Elective Courses Meet
12:00 PM - Lunch
1:30 PM - Writing Courses Meet
4:00 PM - Studying/Social Activities
5:30 PM - Dinner
7:00 PM - Free Time/Evening Activities
10:00 PM - Residence Hall Check-in
Course Design
College-credit Elective Courses meet weekday mornings. Elective courses are also open to Undergraduate students so Pre-College students will truly get the feel of a college-level class. All courses are taught by Wellesley Faculty.
Writing Workshops meet weekday afternoons and focus on building writing skills needed for applying to college.
Students in the Pre-College Honors Immersion Program must take one elective and one writing workshop. Spots fill on a first-come, first-served basis.
Students are expected to attend all course sessions. Students who are dismissed or leave the program early will not receive college credit.
Social Activities & Excursions
Students are expected to attend scheduled weekend group excursions. Excursions are designed to help participants explore the city of Boston, get to know other students, and build a strong community -- just like in college. All planned activity fees are covered in the cost of the program.
Weekend excursions may include:
Boston Duck Boat Tours
Faneuil Hall
Louisa May Alcott House
Prudential Center
Museum of Fine Arts
Escape the Room
Harvard & MIT
Freedom Trail
Plymouth Rock
Besides weekend trips, students are also encouraged to engage in regular group social activities on-campus and in the dorms.
Past on-campus activities:
Karaoke
Water Olympics
Yard Games
Paint Night
Glow-in-the-dark party
Observatory Visit
Scavenger Hunt
Kayaking and Canoeing
Tie-Dyeing
Game Night
Movies Night at the Davis Museum
Optional Add On: Road Trip! East Coast College Tour and Cultural Experience | July 24 - 29, 2020
This year, we are excited to offer an additional optional experience for students who attend one of our pre-college programs this summer: The East Coast College Tour and Cultural Experience.
Join us for 6 days and 5 nights as we explore cities and colleges from Boston to Washington, DC. This is an ideal opportunity to combine the Wellesley Pre-College experience with an exciting road trip visiting colleges and learning about US history and culture.
Free Time
Students will have free time while on campus where they are encouraged to explore all that Wellesley has to offer. Students of Pre-College programs can stay on campus, or walk to the Wellesley Village fondly known as "The Vil." However, they are prohibited from going beyond The Vil outside program-planned outings. Some potential free time activities include taking a stroll along Lake Waban, visiting the on-campus Davis Museum, yoga on the lawn, working out in the Fitness Center, or spending time in the Lulu Chow Wang Campus Center.
Campus Amenities
Meals will be available for the students in the residence hall.
WiFi access is available to students across the entire campus.
Margaret Clapp Library, which contains over a million volumes, will be open during the day for students to read, relax, and explore.
The Lulu Chow Wang Campus Center includes facilities such as a convenience store (The Emporium), a coffee bar, a bookstore, and an ATM, all open throughout the summer.
Students will also have access to the Nehoiden Golf Course and Keohane Sports Center which offers gym facilities, pool, dance studios, multipurpose gymnasiums, as well as sporting equipment for check-out.
Laundry facilities are located in the residence hall.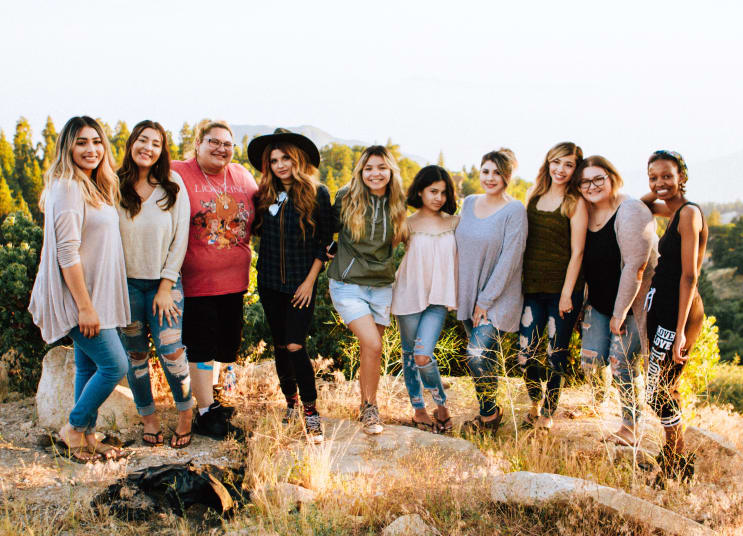 Omar Lopez / Unsplash
When do I need to be there?
Students will be able to move in from 3:00 PM - 5:00 PM on Saturday, June 27. If necessary, early move-ins may be accommodated up to 24 hours prior. However, early move-ins will be charged an additional fee. Students will need to move out no later than 12:00 PM on Friday, July 24.
Course Offerings | June 27 - July 24, 2020
Students in the Pre-College Honors Immersion program will take two (2) courses including a college prep writing class and an elective chosen from Wellesley College's most popular courses taught by our world-renowned faculty.
For the elective, you will earn Wellesley college credit by completing the equivalent of a 12-week course condensed into four weeks.
Our professors are supernaturally talented people who also happen to be grounded, generous, and dedicated to you. In fact, current Wellesley students frequently cite the excellence of our faculty as a core component of what makes Wellesley such a special place.
Below is a list of planned offerings for Summer 2020.
College Electives
AFR 242: New World Afro-Atlantic Religions and Cultures
ARTS 105: Drawing I
ARTS 221: Digital Imaging
CLCV 104: Classical Mythology
EXT 130: Exploring Gender Dynamics in Leadership
PSYC 101: Introduction to Psychology
SOC 102: Introduction to Sociology
STAT 101: Reasoning with Data
Writing Workshops
Creating New Worlds: Analyzing Sci-Fi/Fantasy for a Better Future
Sharks in the Media
What's College For?
*Courses are subject to change or cancellation
Viewing Your Grades
Once students have completed the Pre-College Honors Immersion Program, they will be able to view their grades and request an official copy of their transcript.
Why spend your summer at Wellesley?
Wellesley College changes lives
Wellesley is known for the excellence of its education, the beauty of its setting, its gifted faculty, and the uniqueness of its campus culture. But most of all, Wellesley is known for the thousands of accomplished, thoughtful women it has sent out into the world for over 100 years—women who are committed to making a difference.
We are leaders in women's education
Wellesley is consistently ranked among the top liberal arts colleges, and one of the US's most prominent women's colleges. Our motto is "Non-Ministrari sed Ministrare": "Not to be ministered unto, but to minister." Wellesley values disciplined thinking and diversity, and challenges its students to pragmatic leadership, service, and making a difference in the world.
We welcome diversity
Multiculturalism is a way of life at Wellesley. We're thrilled to welcome students from 81 countries and all 50 states. Being with women from around the world will change your world.
Wellesley is empowering
More than a step along the academic path, spending a summer at Wellesley is a step toward becoming someone who will make a difference in the world. Come discover the difference One Wellesley Summer can make.
Transformational learning
Wellesley students frequently cite the excellence of the faculty as a core component of our transformational learning environment. At One Wellesley Summer, you can expect small class sizes, engaging discussions, and a professor who remembers your name.
500 acres of blissful summer living
A private lake. A golf course. Winding, woodsy paths. Grassy meadows. Wooded hills. A botanic garden. An art museum. Architecture that deserves to be called architecture. 500 acres of all-yours-all-summer amazement. It's all here.
The town of Wellesley offers shops, restaurants, and services for students, all within easy walking distance. In addition, Wellesley is only 12 miles west of Boston, Massachusetts, a city with rich historical sites and a renowned hub for innovative services among industries.
Last updated Mar 2020
About the School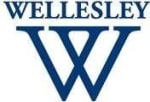 The world's preeminent college for women, Wellesley is known for intellectual rigor, its belief in the enduring importance of service (and putting that belief into practice), and its cultivation in st ... Read More
The world's preeminent college for women, Wellesley is known for intellectual rigor, its belief in the enduring importance of service (and putting that belief into practice), and its cultivation in students of an inclusive, pragmatic approach to leadership.
Read less