Sustainable leadership, 100 solutions for the world Course
Home ›
Courses ›
Sustainable leadership, 100 solutions for the world Course
Program Description
In this course, you will learn what it takes to become an effective leader of a team or a company. You will find out how to effectively communicate and motivate your teammates, how to manage the projects and make others committed. You will learn how the leadership functions both theoretically and practically. This course will surely be a challenge, as you will utilize all your personal skills, strengths and qualities!
Description
Leadership is not universal by definition. The way we lead and manage depends heavily from who we are, from what country we are coming from, the way we were educated and raised up by our parents, in what firm or industry we work and so on.
In fact, leadership behavior can be broken down in several levels:
Macro-level of leadership
The way we lead is mostly determined by our culture or the culture of the country where we live or have lived. A Chinese leader will approach his personal leadership in a different way than a leader from a Western European country. So will people that undergo leadership from different countries perceive this leadership also from a diverse perspective?
Multicultural leadership and managing diversity is here the leading subject.
Meso level of leadership
The industry you are working for is also a determiner for leadership behavior. Leaders within the banking industry will emphasize different standards and values then representative leaders from education or health care. According to the strategic schools of thought (Mintzberg) we will try to find out to what extent each industry requires different leadership styles or not.
Micro-level of leadership
It is clear (but not for everyone) that dominant firm cultures direct the way leaders act within such firms. Even within one firm, in many cases per department, you will see different patterns of leadership. Sales versus Human resource management, finance versus operations etc. These patterns are not eternal. Developments within and outside the firm require a flexible attitude towards leadership and leadership styles. According to the theory of Greiner' s Growth Model, crisis management and Knowledge Management models, we will discuss the impact of change on leadership and leadership styles.
Nano-level of leadership.
You are Central questions are in this part: Who am I, am I a leader, what kind of leader I wish to become and what skills do I need for that?
The principles of ethical leadership will be the guideline for discussing your personal leadership.
Schedule: Monday - Friday 9:00 - 14:00
Credits: You will receive an official Certificate of Attendance upon completion of your course which you may use to show evidence of the skills you have learned during the course and have the credits accepted by your home university.
References
To be updated
Skills
At the completion of this course the student should be able to:
Inspiring & convincing presentations
Active listening
Decision making
Reflective practitioner
Effective communication in a digital and a global world
Conscious selection of communication means
Prerequisites
English level B1-B2.
Course Outline
Week 1
Day
Subject/Activity
Homework
Monday
Who am I and who are you? Nice to meet you! Mutual interviews of course members. Mintzberg's schools of thought Who is your favorite leader?
Do the Belbin test. If already done recently (1 or 2 years ago) bring the results with you.
Tuesday
Leadership from a historical perspective, leadership styles and theory on leadership
Write a paper (about 500 words) on your own experiences with leadership (active and/or passive)
Wednesday
Mintzberg: strategic schools of thought and leadership styles
Present the school you have picked or you were assigned to. In addition, answer the question: what does the school of thought has to do with leadership?
Thursday
Global citizenship: and the seven stages of multiculturalism The multicultural leader Practice: what are your values? Active listening
Do the Cultural Sensitivity Test:
http://cda.uams.edu/cmte/diversity-inclusion/test-your-cultural-sensitivity/
http://mio-ecsde.org/protarea/Annex_4_3_values_lists.pdf
Friday
Diversity wheel Practice: design a diversity charter and a code of conduct for your organization.
Read: https://geert-hofstede.com/national-culture.html (6 dimensions)
Week 2
Day
Subject/Activity
Homework
Monday
Company cultures. Shareholders versus stakeholders Unilever versus Kraft or AKZO-Nobel versus PPH. What should you do? Instruction on the case study
Write a reflection on the previous week. Make groups (3 to 4 persons) for group work. Read: http://geerthofstede.com/culture-geert-hofstede-gert-jan-hofstede/6d-model-organizational-culture/
Tuesday
Decision making: case study: what shall we do with Glove girl?
Read the Blogger case and
http://www.umassd.edu/fycm/decisionmaking/process/
Wednesday
Ethical leadership What leadership style fits me?
Make your ethical leadership profile
http://www.yourleadershiplegacy.com/assessment/assessment.php
Thursday
Effective communication in a global and digital world. Crisis management
Work on your case study
Friday
Present, by using infographics your group work on the case
Assessments
Attendance in class 25%
Team assignment 25%
Individual assignment 50% (portfolio + self-reflection)
Course time (total 85 hours)
Total time of in-class work = 50 hours
Preliminary assignment = 10 hours
Preparation = 25 hours
The student is eligible to receive 3 ECTS
Last updated Feb 2019
About the School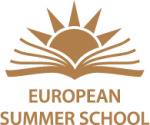 European Summer School takes place in Prague, both modern and historical capital of the Czech Republic.
European Summer School takes place in Prague, both modern and historical capital of the Czech Republic.
Read less