Associate Degree in
Associate Degree in Construction Management
Benjamin Franklin Institute of Technology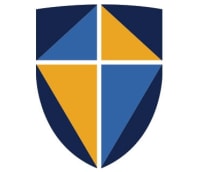 Scholarships
Explore scholarship opportunities to help fund your studies
Introduction
For a construction enterprise to succeed in delivering a facility on schedule and within budget, it must use techniques and technologies to overcome management challenges. A construction manager accomplishes this delivery while working on a team with diverse interests. Graduates of the Construction Management (CM) Associate of Science program will be prepared with knowledge and skills in estimating, scheduling, and construction of facilities to assist these teams in completing projects.
The scale and scope of this work have expanded to include the approach known as integrated project delivery. This method has increased the responsibility of construction managers to become part of the project delivery team at the outset of the project, and no immediately prior to construction as was once common practice. This increased exposure early in the process requires a management team that has knowledge of design, construction and facility management. Tasks once carried out by other agents working on the project have now become part of the role of construction management technicians with knowledge of green building practices, building information modeling, scheduling, and estimating.
The program provides students with a strong foundation of technical and organizational skills that apply to construction projects from conception to completion. Graduates of the CM program are work-ready!
Programs
Associate of Science (AS) in Construction Management
What will you learn?
Integrated Project Delivery
AutoCAD
Planning and scheduling
Estimating job costs and needs
Designing and analyzing construction documents
Job Outlook
Growth in the construction industry is tied to the health of the economy. As this data shows, this industry is experiencing positive job growth.
Construction management jobs are expected to grow 17% by 2018 with jobs for laborers expected to grow by 20%
By 2018, 34% of jobs in this career cluster will require post-secondary education and training
Between 2012-2015, 800,000 construction jobs were added in the US economy
Career Paths
Construction Manager
Superintendent
Facilities Manager
Your Pathway to Success
Founded in 1908 in Boston, Massachusetts, Benjamin Franklin Institute of Technology (BFIT) is one of New England's oldest colleges of technology. Started with a bequest from Benjamin Franklin, and a matching gift from Andrew Carnegie, the private non-profit college offers an affordable education for people seeking technical careers.
Top 5 Reasons to Choose BFIT
Our students earn the highest salary after attending compared to students from all two-year private colleges in the state (excluding nursing). *Source: U.S. Dept. of Education's College Scorecard
BFIT is one of the most affordable private, non-profit colleges in Massachusetts, and more affordable than all for-profit technical schools in the state. Our tuition costs less than half of the average tuition at 4-year non-profit colleges in Massachusetts.
With an average class size of just 13 students, students receive individualized attention and thrive in our tight-knit community. Our graduation rate is double the national average for two-year colleges and almost three times the MA average
A college degree and hands-on training set BFITgrads apart in the job market. Most of our grads land jobs in their field or continue their education, and some programs have 80% -90% job placement rates.
We partner with industry leaders to ensure that our programs prepare students with the right skills for today's jobs. Close employer connections lead to internships, job-shadowing, and careers for our graduates. Over 60 companies attend our annual career fair.