Certificate in
BTEC Higher National Certificate in Social and Community Work
Cambridge Regional College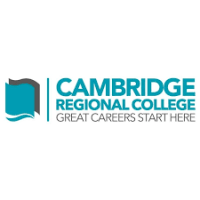 Scholarships
Explore scholarship opportunities to help fund your studies
Introduction
This is a part-time course for people passionate about working in social care and community work with children, young people, and families. They should hold a Level 3 qualification and demonstrate, at interview, the potential to succeed in higher education.
The Pearson BTEC Higher National qualifications in Social and Community Work aim to continue their education through applied learning.
Higher Nationals provide a wide-ranging study of the health and social care sector and are designed for students who wish to pursue or advance their careers in social and community work or related fields.
In addition to the knowledge, understanding, and skills that underpin the study of the health and social care sector, Pearson BTEC Higher Nationals in Social and Community Work give students the experience of the breadth and depth of the sector that will prepare them for further study or training in social and community work-related fields.
The Pearson BTEC Level 4 Higher National Certificate in Social and Community Work offers students a broad introduction to the subject area via a mandatory core of learning while allowing for the acquisition of skills and experience through Specialist pathways and the selection of optional units across a range of occupationally-relevant subjects. This effectively builds underpinning core and Specialist skills. Students will gain a wide range of sector knowledge tied to practical skills gained in evidence-based practice, personal research, self-study, directed study, and workplace learning and experience.
On achievement, learners can progress to the Pearson BTEC L5 Higher National Diploma in Social and Community Work.
Professional roles this qualification could include a senior care assistant, senior support worker in a range of health and social care settings, pathway tracker, integrated support worker, care navigator, or coordinator.
Providing additional requirements are met, work as a Children, Young People and Families senior supervisor or lower management roles in community-based settings, e.g., educational settings, youth justice, youth centres, children's centres, contact supervisor, resource officer, family support worker.
Entry requirements:
Level 3 qualification should be in a related subject such as Health and Social Care, Childcare or A-Level, but other Level 3 qualifications will be considered.
GCSE English grade 9-4.
Applicants should either be working in a health and social care setting or willing to start a voluntary placement for work experience.
All applicants must have a current Disclosure and Barring Service (DBS) document.
We will consider a range of alternative qualifications or experience; please contact the course leader to discuss individual requirements and further information.