Certificate in
GRADUATE CERTIFICATE IN MINISTRY
Christian Heritage College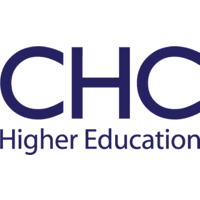 Scholarships
Explore scholarship opportunities to help fund your studies
Introduction
The Graduate Certificate in Ministry is a one-semester course available on both a full time and part-time basis.
Many Christians choose care-based professions that they consider to be their ministry in society. As an introductory postgraduate award in Ministry, the course offers the Christian professional a biblical, theological and ministry foundation to support their professional vocation. It provides grounding in the disciplines of Ministry that undergird their personal and professional development.
Further, the Graduate Certificate in Ministry offers students reassessing their profession an introduction to vocational knowledge and skills in a new professional area. The course provides students with an opportunity to begin preparing for ministry in an evangelical/charismatic setting or leadership position.
The maximum time allowed for the completion of the Graduate Certificate in Ministry is 5 years. Extensions beyond this time may be approved where extenuating circumstances exist.