Associate of Science in
General Business Concentration (GBUS), Associate in Science Degree in Business
Community College Of Rhode Island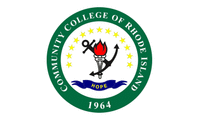 Scholarships
Explore scholarship opportunities to help fund your studies
Introduction
The Accreditation Council nationally accredits associate degree programs in the Department of Business Administration for Business Schools and Programs (ACBSP).
The General Business concentration provides students with an opportunity to develop communication, interpersonal, leadership, and teamwork skills and a solid understanding of the contemporary business environment. Major requirements provide a strong foundation in business, and the program allows for flexibility in the elective offerings. Students may also choose to transfer to four-year institutions to earn bachelor's degrees and consult colleges for information on transferable courses.
TRANSFER OPTIONS
OPTION 1: Complete a CCRI Business Administration degree program and transfer to one of the four-year colleges with which CCRI has transfer agreements. Course credits transfer differently from college to college.
OPTION 2: Participate in the Joint Admissions Agreement (JAA) and take the courses in one of the approved JAA transition plans for transfer into specific business-related majors at RIC or URI. Students who successfully complete JAA requirements are guaranteed transfer of their courses and acceptance for RIC or URI's intended major.