Certificate in
College Certificate in Customer Service Fundamentals - Insurance
Fanshawe College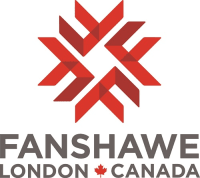 Introduction
This insurance customer service program begins with an overview of business and insurance customer service (theory and practice) with a focus on distribution systems, you'll learn everything you need to work in a customer service role in an insurance brokerage, agency, or direct insurance writer's office. This program is a great first step to more qualifications and you'll walk away with diverse skills needed for the modern and dynamic business world.
Your Learning Experience
Customer Service Fundamentals - Insurance is a one-year Ontario College Certificate program. This program is designed to give students an overview of business and insurance theory and practice with a focus on customer service and distribution systems.
When you graduate, you'll be eligible to write your Registered Insurance Brokers of Ontario (RIBO) or OTL licensing exams. You may also be able to obtain the General Insurance Essentials Certificate from the Insurance Institute of Canada.
Graduates of this program may also continue their studies by transferring into the second year of Fanshawe College's two-year Business - Insurance Ontario College Diploma program.
Program Outcome
The successful completion of this program will enable the graduate to:
Discuss the economic and social importance of general insurance.
Define insurance terms and recognize the basic elements of property/casualty insurance policies and documents.
Assist in completing an application for personal lines insurance and calculate the appropriate premium using a rating manual.
Apply the marketing techniques used by insurance companies, brokers, and agents.
Perform a variety of data management tasks using word processing, spreadsheet, and other industry-specific software, and organize data into an effective presentation format.
Apply basic accounting principles in measuring, identifying, and recording transactions.
Outline all functional areas of the insurance industry.
Enhance the effective operation of the workplace through the application of administrative skills.
Apply general insurance practices in accordance with relevant professional, legal, and ethical standards.
Curriculum
Courses
Level 1
Take all of the following Mandatory Courses:
ACCT-1100 ---- Principles of Accounting 1
WRIT-1032 ---- Reason and Writing Business 1
MKTG-1012 ---- Principles of Marketing 1
MATH-1052 ---- Business Math
BUSI-1060 ---- Strategies for Success
BUSI-1005 ---- Introduction to Business Processes
Level 2
Take all of the following Mandatory Courses:
BUSI-1099 ---- Customer Relations
INSR-3019 ---- Broker/Agent Essential Skills
ADMN-1013 ---- Office Procedures and Strategies
INSR-1001 ---- Fundamentals of Insurance
INSR-1005 ---- Licensing Preparation for Broker/Agent
COMP-3077 ---- Excel for Business Adv
Program Residency
Students Must Complete a Minimum of 9 credits in this program at Fanshawe College to meet the Program Residency requirement and graduate from this program
Career Opportunities
Graduates of Fanshawe's Customer Service Fundamentals - Insurance program are prepared to enter the fast-paced property and casualty insurance industry in a customer service capacity. Graduates are suited to a variety of entry-level clerical and customer service positions with insurance companies, insurance agency offices, brokerages, direct insurance writer companies, and call centers.
Here are some examples of career opportunities for graduates of Fanshawe's Customer Service Fundamentals - Insurance program:
Customer Service Insurance
Analyze a client's current and future requirements and make recommendations on products that would best suit their needs.
Customer Service Representative
Develop leads, schedule appointments, identify customer needs, and market appropriate products and services.
Customer Service Representative
Work with producers, insuring partners, and an assigned portfolio of clients handling renewals, and endorsements, assessing risk exposures, and providing recommendations for a suitable insurance program.
English Language Requirements
Certify your English proficiency with the Duolingo English Test! The DET is a convenient, fast, and affordable online English test accepted by over 4,000 universities (like this one) around the world.