Postgraduate Certificate in
Graduate Certificate in Public Relations - Corporate Communications
Fanshawe College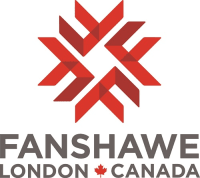 Introduction
Public relations and corporate communications professionals play a critical role in developing and maintaining an organization's brand identity and reputation. If you're looking to specialize in your business and communications career, Fanshawe's Public Relations - Corporate Communications program will give you the employable skills you need. Graduates will be prepared for jobs such as communications coordinator, marketing and communications officer, public relations specialist, social media strategist, or special events planner.
Your Learning Experience
This intense, one-year Ontario College Graduate Certificate program will provide you with the skills and experience needed to hit the ground running as strategic communications and corporate public relations professional in the private or public sector. You will learn how to plan, develop and execute effective public relations strategies, and handle the PR, communications, and even ethical issues organizations face every day. You will also learn technical skills such as graphic and web design techniques in addition to practical skills such as special event planning and press release distribution to help you graduate career-ready.
Sharpen your verbal and written communications skills during a 224-hour field placement with our industry partners, where you'll gain real work experience and make business contacts through professional communications and public relations associations.
Fanshawe College's Public Relations - Corporate Communications program is designed to prepare college and university graduates to enter the exciting and challenging world of communications. Students will hone their writing and presentation skills, learn the latest digital communication and web design techniques, and analyze public relations and ethics challenges.
A second-term field placement allows students to put these new skills to work. Students will make business contacts through professional associations and complete coursework with a community focus. The curriculum is current, community-minded, and developed by professional communicators.
Developing superior writing skills, combined with an emphasis on teamwork, graphic design skills, and technological savvy gives graduates of this program a competitive edge. This program is best suited to individuals with already above-average writing skills, an outgoing personality, and an ability to see solutions when others are focusing on problems. If you're ready for the challenge, a world of career possibilities is waiting.
Curriculum
Courses
Level 1
Take all of the following Mandatory Courses:
COMP-6041 ---- Design Principles in Digital Media 1
COMP-6048 ---- Digital Marketing & Web Design
CORP-6006 ---- Trends & Technologies in PR
CORP-6009 ---- Professional Presentation Skills
PBRL-6014 ---- Professional Practice & Ethics
PBRL-6016 ---- Strategic Public Relations
COMM-6038 ---- Visual Communication & Design
Level 1 Additional Requirement
Take the following Mandatory Course (Minimum Grade of C):
PBRL-6003 ---- Writing for Public Relations
Level 2
Take all of the following Mandatory Courses:
COMP-6043 ---- Design Principles in Digital Media 2
PBRL-6017 ---- Integrated Marketing & Communications
PBRL-6013 ---- Specializations in PR
PBRL-6018 ---- Media Relations & Crisis Communications
FLDP-6010 ---- Field Placement
Level 2 Additional Requirement
Take the following Mandatory Course (Minimum Grade of C):
PBRL-6019 ---- Writing for Public Relations 2
Program Residency
Students Must Complete a Minimum of 12 credits in this program at Fanshawe College to meet the Program Residency requirement and graduate from this program.
Program Outcome
The graduate has reliably demonstrated the ability to:
Write clear, targeted communication materials.
Apply knowledge of public relations and organizational theories, and public relations practices, strategies, and history to develop and execute public relations plans.
Complete all work in accordance with public relations codes of professional ethics, standards, and practices; and the relevant law.
Conduct and coordinate research to develop communication strategies to meet the information needs of the internal and external public.
Develop clear and measurable communication objectives and identify techniques to evaluate the achievement of these objectives.
Adapt to, work within, and influence organizational policies and procedures.
Develop, deliver, and coordinate a variety of presentations.
Develop a project or tactical budget.
Use computer hardware and software relevant to public relations.
Coordinate the production of, and produce visually effective print, graphic, and electronic communications.
Develop ongoing strategies and plans to enhance personal and professional development and to promote the development of the public relations profession.
Career Opportunities
Successful graduates of Fanshawe's Public Relations – Corporate Communications program are working in the health care, finance, education, arts and entertainment, sports, manufacturing, corporate government, and non-profit sectors. As communications professionals, their roles may include writing, research, media relations, social media management, government relations, crisis communication, event planning, fundraising, community relations, strategic communication planning, and marketing.
Here are some examples of career opportunities for graduates of Fanshawe's Public Relations-Corporate Communications program:
Communications Specialist
Play an integral role in planning and implementing both internal and external communications initiatives, as well as developing corporate policies and procedures.
Communications/Public Relations Officer
Perform a variety of communication tactics to create and design proactive and strategic communications.
Events and Communications Coordinator
Coordinate corporate events from ideation and planning to execution for an organization's internal and external initiatives.
English Language Requirements
Certify your English proficiency with the Duolingo English Test! The DET is a convenient, fast, and affordable online English test accepted by over 4,000 universities (like this one) around the world.