Graduate Certificate in
Graduate Certificate in Retirement Residence Management
Fanshawe College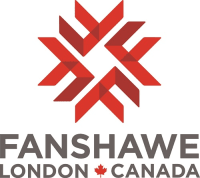 Introduction
Retirement Residence Management is a one-year Ontario Graduate Certificate program aimed at students with an undergrad or diploma looking to expand their skills. Students will learn to lead a team of professionals in providing seniors with the opportunity to live independently.
Your Learning Experience
They are the elders who teach us, the voices of our history and our link to the past. It's our responsibility to listen, nurture and provide a safe, caring environment so they can continue to be productive and inspiring.
Managing a retirement residence requires a dynamic set of flexible skills, leadership, and strong ethics. Fanshawe's Retirement Residence Management program will propel you to the forefront of this ever-expanding field. By 2030, more than a quarter of Canadians will be over the age of 65, and the retirement they want is one you can help give them. You'll enhance your critical thinking skills, your ability to deliver effective service, and to market retirement living. You'll also learn the latest motivational techniques in leadership.
With your undergraduate degree or diploma experience, this intensive and unique program will cap off your skills with mentoring in the workplace. You'll learn how to lead a team of professionals who have the same goal – to provide seniors with the opportunity to live independent and active lifestyles.
The skills you'll learn are in demand and that demand is growing as the population ages. They've raised us and helped us grow. It's time to give back.
Curriculum
Courses
Level 1
Take all of the following Mandatory Courses:
MGMT-6073 ---- Leadership
GERI-6023 ---- Social Gerontology
MGMT-6180 ---- Mentorship 1
HOSP-6003 ---- Hospitality Operations
FINA-6029 ---- Financial Management
COMM-6037 ---- Workplace Communications
LAWS-6040 ---- Legislation for Retirement
Level 2
Take all of the following Mandatory Courses:
MGMT-6179 ---- Employee Relations
NUTR-6003 ---- Nutrition, Health and Wellness
ENVR-6002 ---- Environmental Services
MKTG-6026 ---- Marketing for Retirement
RSCH-6020 ---- Research in Retirement
MGMT-6077 ---- Mentorship 2
Program Residency
Students must complete a minimum of 11 credits in this program at Fanshawe College to meet the Program Residency requirement and graduate from this program
Program Outcome
The graduate has reliably demonstrated the ability to:
Plan and implement operational strategies and collaborative leadership practices in the Retirement Communities sector.
Analyze, forecast, and budget revenue and expense targets and recommend effective strategies for the organization.
Develop and promote marketing strategies that attract and retain suitable seniors to retirement communities.
Design and implement operational procedures for a retirement facility to meet association standards.
Establish a human resource management framework utilizing culturally appropriate methods and strategies to enhance employee and management relations.
Identify and help meet the psychological, physiological, social, and spiritual needs of seniors.
Assess, plan, and implement proper nutrition standards for clients.
Incorporate various principles, theoretical frameworks, and methods into practice in retirement communities'' facilities.
Communicate effectively in a caring environment that includes people of diverse backgrounds.
Career Opportunities
Thanks to a pair of experiential learning opportunities in the growing retirement residence industry, students of Fanshawe's Retirement Residence Management program graduate with the knowledge, skill, and confidence to oversee all aspects of the day-to-day operation of a retirement residence, including client wellness, recreation, food service, facilities, and maintenance and sales and marketing.
Here are some examples of career opportunities for graduates of Fanshawe's Retirement Residence Management program:
Executive Director
Lead the operation of a retirement community. by engaging members and employees in providing a high standard of service and value to residents.
General Manager
A critical role with an opportunity to impact the day-to-day lives of residents through strong leadership of team members.
English Language Requirements
Certify your English proficiency with the Duolingo English Test! The DET is a convenient, fast, and affordable online English test accepted by over 4,000 universities (like this one) around the world.