Graduate Diploma in
Higher National Diploma in Business
ICON College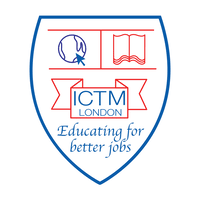 Scholarships
Explore scholarship opportunities to help fund your studies
Introduction
The BTEC (Business Technology Engineering Council) Higher National Diploma (HND) is a specialist programme with a strong work-related emphasis. The qualification provides a thorough grounding in the key concepts and practical skills required in the sector with national recognition by employers allowing progression direct into employment or to degree.
This HND in Business is ideal for those who wish to study at the undergraduate level to become better managers. Successful completion of HND allows students direct entry to top up honours degree at many UK universities.
The Assessment Board evaluates the external examiner's reports every year and makes sure the action plans produced from their reports are well managed and the progress is reported to the Academic Board. The College also conducts a feedback on assignments to students by a formative feedback (learning outcome by learning outcome) sheet which has been commended by standard verifiers of Pearson as supportive and effective.