Courses in
Concealed Carry Weapons (CCW) Course
Institute Of Technology (All Campuses in CA and OR)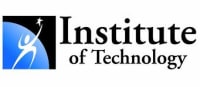 Scholarships
Explore scholarship opportunities to help fund your studies
Introduction
The Institute of Technology offers both initial and renewal Concealed Carry Weapons training. The course objective is to provide all the necessary laws and rights/responsibilities of carrying a concealed weapon. You will be required to demonstrate proficiency in shooting all of the firearms you want to have included on your Concealed Carry Weapons Permit, up to a maximum of four firearms.
This is an introductory class that will teach you how to properly operate and use your defensive pistol in compliance with California CCW laws. Learn safe weapon handling, target acquisition and laws that govern concealed weapons possession in California. You will fire 100 rounds in this training to qualify for the CCW permit. This course is not vocational in nature, does not lead to initial employment, and does not provide credit toward any vocational program offered by Institute of Technology. Individuals who successfully complete the course will receive a CERTIFICATE OF COMPLETION.
*This course is NOT vocational in nature and does NOT lead to initial employment.