Diploma in
Industrial Maintenance and Automated Technology
Institute Of Technology (All Campuses in CA and OR)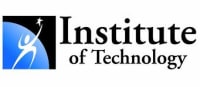 Scholarships
Explore scholarship opportunities to help fund your studies
Introduction
Do electromechanical processes inspire your ingenuity? Your calling could be a role in industrial maintenance and automated technology. If you enjoy mental challenges in your work, IOT can prepare you in a short time with the Industrial Maintenance and Automated Technology program!
Believing in your real-world success
We see your learning experience at IOT as an extension of your real work setting, so we help equip you to apply your classroom skills and knowledge on day one in your new role as an industrial maintenance technician. As a technician, you could engage in a variety of functions from welding to mechanical and electrical repair, so we emphasize broad-scope coursework focusing on these areas:
Electricity
Industrial fluid distribution systems
Hydraulics & Pneumatics
Procedures for mechanical and electrical applications
Safety (electrical, maintenance, building, OSHA, and health codes)
And more!
Students who successfully complete this program will receive a Diploma.
What can I do?
IMAT graduates can pursue many exciting career paths in the areas of commercial and industrial systems maintenance, including:
Control systems technician
Electromechanical technician
Installation & field service technician
Maintenance planner
Robotic system integration technician
And more!
Learn about the career outlook for IMAT!
Hours of Instruction/Program Length
Classes are held Monday through Thursday for 40 weeks and include an Independent Study component. See your admissions representative for available class times.
If you're ready to step into an exciting new role as an industrial maintenance technician, contact IOT today to request information about our accelerated programs.