Certificate in
American Sign Language CSC Career Studies Certificate
J. Sargeant Reynolds Community College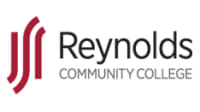 Scholarships
Explore scholarship opportunities to help fund your studies
Introduction
This curriculum prepares individuals to communicate in American Sign Language (ASL), primarily with persons who are deaf or hard of hearing. Students also study the U.S. Deaf community from a cultural perspective.
The American Sign Language Career Studies Certificate (CSC) leads to employment opportunities primarily as a classroom aide or teacher assistant in "Deaf and Hard of Hearing" or "Hearing Impaired" K-12 programs. The content learned and skills attained may also form a foundation for further study in numerous careers, including sign language interpretation, teacher of "Deaf and Hard of Hearing" children, American Sign Language instructor, linguistics, and Deaf studies.
Preparation to become a sign language interpreter, as opposed to engaging in direct communication using ASL, is facilitated by completing the American Sign Language – English Interpretation AAS degree. Completing the ASL CSC by May and placement in ENG 111 satisfies the prerequisites to begin the ASL - English Interpretation AAS in spring/summer annually.
Students must take SDV 101 - Orientation to American Sign Language and Interpreter Education during the first semester of study. Students must also begin language study with ASL 101 (ASL I) unless placed into a more appropriate level by the ASL and, I.E. coordinator via the ASL placement test. Students must attain a grade of "C" or better as a final grade in a prerequisite ASL course before enrolling in a more advanced ASL course. The ASL CSC is a five-semester program of part-time study designed to develop intermediate fluency in conversational ASL and a working understanding of Deaf people as a cultural group. Designed to begin in fall with SDV 101 and ASL 101, the first four semesters are each comprised of two courses (6-7 credits) leading to completion in 21 months during the spring semester when successful students may begin Interpreter Education coursework while completing the final ASL/INT elective (2 credits).