Courses in
MUSICOLOGY
Kastamonu University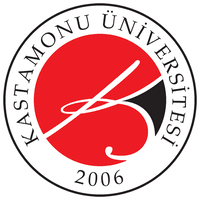 Introduction
Our university, which aims at having a distinguished place among national and international universities, was founded on the basis of the law no 5467 on 1st March, 2006.
Despite being a recently founded university, Kastamonu University has established itself as a "Developing Young University" with its innovations in social, cultural and sports areas as well as its physical developments.
Our main campus, Kuzeykent Campus, is located on an area of 237 hectares on the north of the city.
With an increasing number of qualified academic and administrative staff, our university carries out its academic activities within 13 faculties, 3 institutes, 3 schools and 13 vocational schools.
Besides, 1 conference hall, 2 sports halls (one in the main campus and the other in the Faculty of Education Campus), 2 fitness centers, central and student laboratories, 1 research and surveying ship, 1 football field, 2 social facility buildings, outdoor sports fields, 1 practice hotel and a kindergarten located in the Faculty of Education Campus serve for the students and the staff.