Advanced Certificate in
Glion Advanced Certificate in International Hospitality Management
Kendall College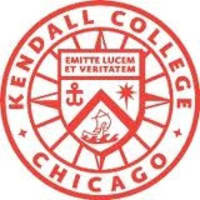 Scholarships
Explore scholarship opportunities to help fund your studies
Introduction
Glion Advanced Certificate in International Hospitality Management
As an Official Affiliate Institution of Glion Institute of Higher Education, Kendall students can earn a Glion Advanced Certificate in International Management as part of their Kendall Bachelor of Arts program. This option gives students a unique multi-cultural perspective as well as a highly respected international credential to help compete in an increasingly global marketplace.

Advanced certificate courses include:

Strategic Management
Students are guided through the classical Porter strategic planning process exploring various strategic tools for analyzing stakeholder concerns, the internal environment, and the external environment prior to choosing a generic strategy to be adopted at the functional, business, and corporate levels. Case studies involving hospitality organizations and live cases are used to enhance the students' understanding of theory application.

Organizational Behavior
This course aims to demonstrate how psychological, sociological and cultural theories can be used to describe, explain and predict human behavior. More specifically, the course will cover topics in individual, group and social, as well as organizational contexts.

Human Resources Management
In this course, students will consider the functions of the Human Resource Department and the concept of the support role to line management. They will be exposed to a range of contemporary HR management practices and concepts and will be encouraged constantly to question these views using previous work experience, cultural background, and acquired learning as analytical tools.

Services Marketing
This course will examine the service experience from the point of view of both the internal and external customer. The relationship between human resources management goals and marketing goals will be discussed and analyzed in light of theoretical models that link these two areas. Students will be called upon to research and evaluate specific issues within the framework of service management in order to evaluate the application of theory to practice.

Services Operations Management
The service business environment is considered from the perspective of operations management. Topics include process design and productivity, service blueprinting, queuing theory, and project management.

Business Planning and Feasibility
This course enables students to determine the financial potential of a business concept based on market research and analysis. Factors such as the choice of location, competitive situation, and economic conditions are assessed. Students develop their own hotel or restaurant concept, including services and amenities, for which they project market and revenue potential based on market factors. Students then create pro forma financial statements, analyzing their concept's economic viability.

Leadership
This course considers a wide variety of theoretical approaches used to define, describe and evaluate leadership. Through a process of critical evaluation and reflection, students will be able appreciate how individual, organizational, and cultural factors can influence the effectiveness of leaders, and this experience should enable students to develop their own leadership styles.

Finance
This course is designed to develop the analytical tools and concepts of corporate finance. This course focuses on corporate investment and financing decisions and on analyzing and managing the elements of a financial strategy. It will provide a theoretical and empirical overview of major topics in corporate finance. The course has two objectives. The first is to develop the theory underlying corporate investment and financing decisions; the second is to understand how to use the theory to analyze the impact of these financial decisions on the value of a company.

Senior Management Seminar
This reading course features the works of some the most recognized management theorists of the last decades, providing students with different and often contradictory approaches to business strategy. In addition to refining the students' conceptual framework, this course forces students to decide between differing points of view as the basis for their strategic action.
Similar Courses
Diploma in Hospitality and Tourism Management Co-op (Daytime and Evening Options)

Diploma in International Hospitality Operations Management Co-op

Advanced Diploma in Hospitality and Tourism Management Co-op (Daytime and Evening Options)