Postgraduate Diploma in
Postgraduate Diploma in Social Work (Step Up)
Kingston University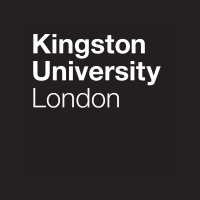 Introduction
Why choose this course?
The Step Up To Social Work programme is a Department for Education scheme. This intensive 14-month full-time programme is for applicants who do not have a social work degree and want to become social workers.
You will receive a £19,833 tax-free bursary during the programme. The course requires you to complete 170 placement days of hands-on social work practice in a local authority whilst completing academic learning at the University. You will graduate with a postgraduate diploma in social work and will be able to register as a qualified social worker with Social Work England.
Reasons to choose Kingston University
Through this course, you will train to become a social worker in 14 months.
During the programme, you will receive a £19,833 tax-free bursary.
The programme offers both hands-on learning and University-based academic learning.
Curriculum
What you will study
You will gain a thorough grounding in the theory and approaches which underpin the professional discipline of social work and develop the knowledge and skills to practise as a social worker.
Please note that this is an indicative list of modules and is not intended as a definitive list. Those listed here may also be a mixture of core and optional modules.
Year 1
In Year 1, you will develop your knowledge and skills to prepare for your first placement.
Core modules
Readiness for Direct Practice
First Placement
Becoming a Social Worker
Human Development and the Social Environment
Year 2
In Year 2, you will build on the knowledge and skills from your first practice placement and learn how to critically analyse social work theory, legislation, and research to inform social work practice.
Core modules
Second Placement
Advanced Knowledge of Social Work Practice
Critical Analysis of Research, Ethics and Practice
Please note
Optional modules only run if there is enough demand. If we have an insufficient number of students interested in an optional module, that module will not be offered for this course.
Career Opportunities
After you graduate
On completing the course you will be eligible to apply to Social Work England to register as a social worker.
Employment opportunities are available in:
Children's services and family support
Community care and adult services
Adult/youth criminal justice services
Community, day, residential and health settings
Mental health, disability, learning disabilities, older adults, addictions, and forensic services
Portable social work qualification that you can use to work overseas
Post-qualifying programmes available
Good career development opportunities and post-qualifying training and awards are now an established part of the social work profession.