Courses in
Social work (post-qualifying) Credit-bearing Short Course
Kingston University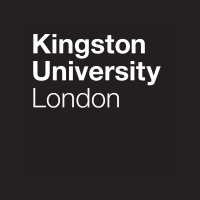 Introduction
Why choose this course?
If you are a qualified social worker, this programme enables you to study individual postgraduate modules on a standalone basis as short courses for continuing professional development (CPD), or gain academic credit towards a postgraduate award or towards continuing professional development (CPD).
This is a flexible approach through which you can develop your skills and knowledge, and gain academic credit towards an Advanced Social Work MA.
All modules include the application of learning to professional practice. All modules can be taken as 'free standing' modules.
Postgraduate Certificate: students must pass 60 Level 7 credits
Postgraduate Diploma: students must pass 120 Level 7 credits
MA: students must pass 180 Level 7 credits (including the Capstone Research Project)
Reasons to choose Kingston University
The course incorporates recent changes in social work education and regulation; these include the Chief Social Workers' Knowledge and Skills Statements and responses to the requirements of Social Work England.
Kingston University has a strong teaching partnership with organisations across South West London and Surrey to ensure you will be kept up-to-date with current practice.
You can build modules to gain a qualification.
Curriculum
What you will study
You can choose from a variety of modules. There are specialist modules for social workers working with adults and for practice education.
Please note that this is an indicative list of modules and is not intended as a definitive list.
Modules
List of modules
Safeguarding Across the Life Course
Individual Work-based Learning Project
Coaching and Mentoring in Professional Practice
Practice Education Stage 1
Practice Education Stage 2
Please note
Optional modules only run if there is enough demand. If we have an insufficient number of students interested in an optional module, that module will not be offered for this course.
Career Opportunities
Where this course will take you
These modules offer a flexible professional development pathway to assist qualified social workers in meeting capabilities and standards of practice that are consistent with the role of experienced and advanced practitioners.
The skills and knowledge gained through these modules will assist practitioners at these levels in undertaking diverse roles such as team leader, workforce development manager, service manager, principal social worker, and other senior leadership and management roles. These modules also offer a route to undertaking further research and scholarship potentially leading to doctoral studies.