Graduate Diploma in
Higher National Diploma in Business
London Churchill College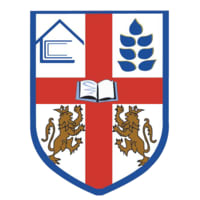 Scholarships
Explore scholarship opportunities to help fund your studies
Introduction
The purpose of the BTEC Higher National in Business is to develop students as professional, self-reflecting individuals able to meet the demands of employers in the business sector and adapt to a constantly changing world. The qualification's aim is to widen access to higher education and enhance the career prospects of those who undertake it. The BTEC Higher National qualification in Business is aimed at students wanting to continue their education through applied learning.
The Higher National provides a wide-ranging study of the business sector and is designed for students who wish to pursue or advance their career in business. In addition to the knowledge, understanding and skills that underpin the study of the business sector, Pearson BTEC Higher Nationals in Business give students experience of the breadth and depth of the sector that will prepare them for further study or training.
London Churchill College (LCC) facilitates an excellent student experience in bringing practice into the curriculum and helping students to reflect on their work experience and their professional and personal development. The Work Experience Policy sets out arrangements for and integration of work experience and voluntary work-based learning into our courses and identifies responsibilities for the College, students and employers.