Certificate in
Certificate in Christian Ministry
Messenger College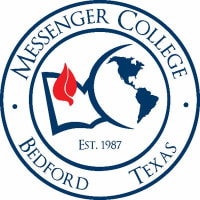 Scholarships
Explore scholarship opportunities to help fund your studies
Introduction
The School of Ministry is an integral part of Messenger College, and its curriculum and policies operate in full accord with the College's program and schedules. Thus, the studies may be applied to any of the published degree programs where they apply, and all studies qualify for Federal grants and loans.
Graduates have the privilege of participating in the annual Commencement together with the residency students.
The primary difference is that the certificate programs allow one to concentrate in the areas of Theology and Ministry without required classes from the Liberal Arts area. This furnishes a focused approach to concentrated ministry preparation.
In addition to the concrete and philosophical goals of the institution, the following program objectives are explicitly related to the Certificate in Christian Ministry:
Foundational Bible knowledge, which contributes to a practical formation of a biblical/evangelical worldview enabling the graduate to apply biblical truth to contemporary issues;
Leadership skills and professionalism appropriate to their role and sphere of influence.