Associate of Science in
Associate in Science in Nutrition and Dietetics for Transfer
Mission College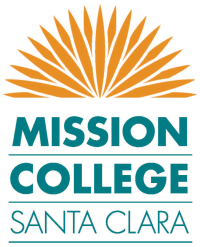 Introduction
The Associate in Science in Nutrition and Dietetics for Transfer introduces students to the principles and methodologies used in the study of nutrition and dietetics. Students will acquire the foundational knowledge necessary to pursue a baccalaureate degree in nutrition and dietetics.
To earn an Associate of Science in Nutrition for Transfer degree, a student must complete 60-semester units that are eligible for transfer to the CSU system that consists of the IGETC pattern or CSU GE breadth and a major of 18 units more.
Students must have a minimum GPA of 2.0 in all CSU-transferable coursework to receive an associate degree for transfer and all courses in the major must be completed with a C or better.
Students earning an associate degree for transfer will not be required to complete any other local graduation requirements.
What is an AS-T?
The Associate in Science for Transfer (AS-T) is intended for students who plan to transfer and complete a bachelor's degree in a similar major at a CSU campus. Students completing these transfer degrees:
will earn an Associate's Degree from Mission College;
are guaranteed admission to a similar major at a campus in the CSU system;
will be prepared to start upper division coursework at the CSU;
and will not have to complete more than 60 units after transfer.
Skills Needed
Teamworking skills.
Keen interest in the impact of diet on health.
Good interpersonal skills.
Communication skills, including the ability to explain complex things simply.
An understanding of science.
Able to motivate others.
Program Outcome
Students will explain physiological processes such as digestion, absorption, transport, and metabolism of nutrients.
Students will critically analyze information on nutrition and separate scientifically supported information from misinformation.
Students will analyze and explain the relationship between diet, lifestyle, and health outcomes, within the framework of cultural and societal influences.
Curriculum
To earn this degree, students must meet the following requirements:
Completion of the following major courses with grades of C or P or better.
Completion of 60 CSU-transferable semester units with a grade point average of at least 2.0; and
Certified completion of either the California State University General Education Breadth pattern (CSU GE-B) or the Intersegmental General Education Transfer Curriculum (IGETC).
Required Core Courses
CHM 001AH and PSY 001H can be taken in lieu of CHM 001A and PSY 001
CHM 001A ---- General Chemistry (3.0 Lecture/2.0 Lab) ---- 5.0
PSY 001 ---- General Psychology (3.0 Lecture) ---- 3.0
NTR 015 ---- Human Nutrition (3.0 Lecture) ---- 3.0
BIO 004 ---- Microbiology (3.0 Lecture/2.0 Lab) ---- 5.0
List A - Two Courses (8.0-10.0 units)
CHM 012AH, MAT 010H, and BIO 048H can be taken in lieu of CHM 012A, MAT 010, and BIO 048. Only one statistics course can be used.
CHM 012A ---- Organic Chemistry I (3.0 Lecture/2.0 Lab) ---- 5.0
MAT 010 ---- Elementary Statistics (4.0 Lecture) ---- 4.0
SOC 016 ---- Introduction to Statistics in Social And Behavioral Sciences (3.0 Lecture) ---- 3.0
BIO 047 ---- Human Anatomy (3.0 Lecture/2.0 Lab) ---- 4.0
BIO 048 ---- Human Physiology (3.0 Lecture/2.0 Lab) ---- 5.0
List B - Select One Course (3.0-5.0 units)
CHM 001BH can be taken in lieu of CHM 001B
CHM 001B ---- General Chemistry (3.0 Lecture/2.0 Lab) ---- 5.0
BIO 011 ---- Human Biology (3.0 Lecture/1.0 Lab) ---- 4.0
CHM 030A ---- Fundamentals of Chemistry (3.0 Lecture/1.0 Lab) ---- 4.0
Or
CHM 002 ---- Introductory Chemistry (3.0 Lecture) ---- 3.0
CHM 002L ---- Introductory Chemistry Laboratory (1.0 Lab) ---- 1.0
Scholarships and Funding
Scholarships at Mission
Mission College offers a variety of scholarships ranging from $50 to several thousand dollars per year. Eligibility may vary based on fields of study, community and/or college involvement, and/or financial need.
All continuing Mission College and new students, including graduating high school students and transferring students, may apply.
Current Scholarships Available
Mission College 2022-23 General Scholarships Application
New, returning, continuing, or transferring Mission College Scholarship opportunities are available. The 2022-23 MC Scholarship Application-visit the website for more details. The deadline has closed for this year.
NEW Spring 2022 Scholarship Opportunities!
Jim McEntee Legacy Scholarship: Deadline April 30, 2022. Download the application here: 21-22 Jim McEntee Scholarship
American Association of University Woman-AAUW (San Jose Branch Scholarship Application & Opportunity. For more information, visit the website. The deadline to apply is April 15,
NEW Chicana Latina (CLF) Foundation Scholarship
The Chicana Latina Foundation awards scholarships to Latina college students valued at $1500 each. Deadline to Apply: March 31st, 2022
NEW Progress Pride Scholarship!
For the first time, the Mensa Foundation seeks to award our Progress Pride Scholarship: up to two $10,000 scholarships. The scholarship is intended for college-bound, college, or graduate students at U.S. universities who identify as both BIPOC and LGBTQ—and who have demonstrated positive service to the BIPOC and LGBTQ communities.
POINT Foundation Scholarship
The Community College Scholarship Program launched in 2016 and went national in 2017. To be selected for the scholarship, students are evaluated on academic performance and potential, financial need, involvement in school and community, and goals for the future. Deadline to Apply May 3rd.
Mission Promise Program
Mission College is proud to expand our Mission Promise Program to make college more affordable for our new, first-time college students! Eligible students will have their enrollment fees paid for their first two years AND get up to $1,000 to pay for books or other educational expenses.
Dreamer Scholarships
Dreamers: Scholarship opportunity for undocumented and/or DACA recipients
Immigrants Rising Scholarships
Silicon Valley Community Foundation
List of Undergraduate Scholarships
Latinos in Technology (Includes Business and Nursing)
STEM Based
STEM: Science, Technology Engineering & Math (STEM) Scholarship Opportunities. New opportunities are open!
NEW! Lockheed Martin STEM Scholarship.
NEW! Lockheed Martin Vocational Scholarship.
Nordson BUILDS Scholarship Program.
American Society of Mechanical Engineers
Gates Millennium
Hispanic Scholarship Fund
Jack Kent Cooke Foundation
American Institute of Chemical Engineers
Society of Women Engineers
External Scholarships New opportunities!
Additional scholarship resources and links.
pointfoundation.org (LGBTQI+ Scholarship Opportunity)
Progress Pride Scholarship (BIPOC & LGBTQI+ Scholarship Opportunity)
Latinos in Technology (includes Business and Nursing)
Horacio Alger Scholarship (various & Career & Technical Scholarships)
Pivotalnow.org (Foster Youth Scholarship Opportunity)
National League of American Pen Woman (NLAPW) (females only scholarship)

2022 Scholarship Details 2022 NLAPW Application

African American Scholarship Opportunity
African American Scholarship
Lockheed Martin STEM Scholarship
Lockheed Martin Vocational Scholarship
Soroptomist-Live Your Dream Award New!
Live Your Dream Award NEW! (Due Nov. 15)
VAPW Scholarship Application (Vietnamese American Professional Women Association of Silicon Valley Deadline May 1)
Career Opportunities
Jobs in the Field
Registered Dietitian (RD)*
Dietetic Technician (Registered)
Dietetic Service Supervisor
Food Service Manager
Nutrition Researcher
Nutrition Counselor (RD advised)*
Hospital Dietetics (RD required)*
Sports Nutrition (RD advised)*
Nursing Homes
Private Practice Consultant (RD advised)*
Food Service Inspector (RD advised)*
Nutrition Educator (RD advised)*
WIC Counselor
Food Manufacturing (test kitchens)
* RD stands for Registered Dietitian degree. Most of these careers require education beyond the Associate Degree level. Let the Transfer Center help you with your educational and career goals.