Diploma in
Diploma in Maritime Occupational Safety & Health
Netherlands Maritime Institute of Technology (NMIT)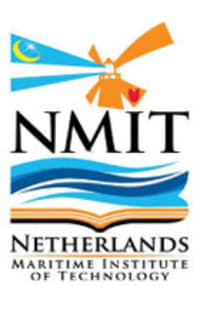 Scholarships
Explore scholarship opportunities to help fund your studies
Introduction
Occupational Safety and Health (OSH) is generally defined as the science of anticipation, recognition, evaluation and control of hazards arising in, or from, the workplace that could impair the safety, health and well-being of workers. This includes the promotion and maintenance of the highest degree of physical, mental and social well-being of workers in all occupations. It also takes into account the possible impact on the surrounding communities and the general environment. The central focus of OSH is to assess and manage occupational risks through the application of preventive and protective measures. The topic is complex and covers many different areas of work activity. It concerns with standards that need to be adjusted frequently in line with changes in technology and evidence from systematic research regarding potential workplace risks for human health.
The maritime working environment comprises physical, electrical, ergonomic, chemical, biological, psychosocial hazards which could lead to occupational accidents, injuries and diseases. For example, shipping is perceived to be a relatively dangerous industry. Seafarers face extreme work conditions, isolations, long hours of work, rigid organizational structures, high levels of stress and fatigue.
Other than shipping, the maritime environment covers the entire global supply chain; transportation and logistics of the sea, air freight and land. In another important aspect, offshore mining and activities rely heavily on OSH practices to ensure optimum productivity and high output, while promoting secured and healthy workplace environments. In short, the maritime OSH plays a crucial role in both commercial values, throughout offshore and on-shore, and global sustainability.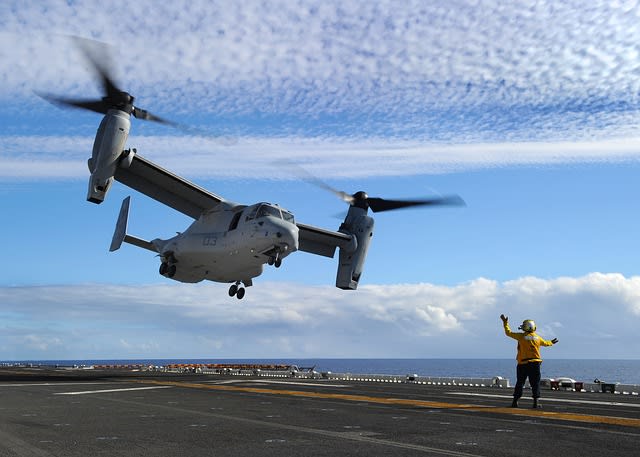 Industry Focus
Diploma in Maritime Occupational Safety & Health examines the various roles and responsibilities in measuring the safety and health of the maritime field and in related industries. Since the maritime environment covers the entire global supply chain (sea, air freight and land), maritime occupational safety and health plays a crucial role in ensuring commercial value through offshore and onshore activities while maintaining global sustainability.
The programme takes into account changes in technology and evidence from maritime research in order to better understand occupational safety and health policies especially on hazard identification, risk analysis and risk control (HIRARC).
Programme Content
The programme examines International labour standards, national laws, regulations, codes of practice, guidelines and standards best practices to provide information on the types of hazards that may be encountered onshore and offshore and relevant preventive and protective measures to ensure safe working and living environment.
YEAR 1
CORE SUBJECTS
Occupational Safety & Health
Basic Engineering
Ergonomics
Environmental Toxicology
Biological Hazard
Industrial Safety
Industrial Hygiene
Health Risk Assessment
Quality Management
Quality Assurance ISO 14000 & ISO 18000
Hazardous Waste Management
Entrepreneurship
Introduction to Business & Management
YEAR 2
CORE SUBJECTS
Fire Prevention Management at Workplace
Personal Protection Equipment
Workplace Accident Investigation Procedure
Marine Health, Safety, Security & Environment
Port Security & Safety Management
Port Technology & Maintenance
Port Design & Engineering
Cargo Operation Management
Environmental Shipping Construction
Shipping Risk Management
General Ship Knowledge
Elements of Maritime Law
Warehousing & Distribution
YEAR 3
CORE SUBJECTS
Assessment
The programme is assessed through assignments, presentations, quiz, test (coursework), practical, projects, field exercises, other forms of classroom participation and written examination.
Key career skills
Business inclination, good communication skill, good report writing ability, problem-solving, presentation, project management, teamwork, decision making and willingness to learn.
Duration
2.5 year (7 semesters)
Entry Requirement
Pass in SPM (Sijil Pelajaran Malaysia) or equivalent with three (3) credits in Bahasa Malaysia, English, and Mathematics (or 1 science subject - Biology/Physics/Chemistry/General Science); or GCE O-Level or equivalent with three (3) credits (Grade C) in English, Mathematics, and 1 science subject (Biology/Physics/Chemistry/General Science)
Career Opportunities
Safety & Health Officer; Industrial Hygiene Technicians; Site Safety Supervisors; Authorized Gas Testers; Supervisors/Executives; Students will find employment in organization such as: Heavy Industry Manufacturing Plant; Oil & Gas Facilities; Chemical Factories; Production Plants; Constructions Firms.