Diploma in
Maritime Caterer Apprenticeship
North Kent College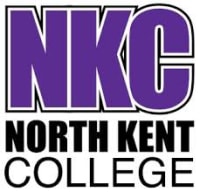 Scholarships
Explore scholarship opportunities to help fund your studies
Introduction
A maritime caterer works as a member of the hospitality/hotel services department on board ships and vessels of different types and sizes, preparing, cooking and baking various dishes for passengers and/or crew.
The role includes food purchase and storage; budgeting and menu planning specific to the needs of crew and passengers; and food storage for the fresh produce on board. Customer service is an important part of the role, along with a range of shipboard safety duties and responsibilities.
A maritime caterer will work a shift rota, as determined by the vessel operations, often working alongside other ratings and seafarers from a range of different nationalities. Basic seafarer safety and the work on board must comply with international and national requirements.
Similar Courses
International Convention and Maritime Law (Free Online Course With Diploma)