Diploma in
SOCIAL WORK
Northern Lakes College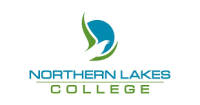 Scholarships
Explore scholarship opportunities to help fund your studies
Introduction
Social workers are trained to "help people to help themselves." Our Social Work Program looks at how to help people meet the demands of daily life. It looks at how social work seeks to improve people's problem-solving and coping skills and links them with systems that offer resources, services, and opportunities. It emphasizes the development of generalist knowledge, values, and skills to practice with individuals, families, communities, and organizations.
Themes in this two-year program include competency working in different cultures, recognizing and dealing with oppression, practice in northern and rural communities, and a focus on holistic practice. In a supportive atmosphere, students are encouraged to develop personal insights and approaches to social work practice.
This program includes a blend of core social work theory and practice courses, along with university-level courses which include the following: English, psychology, health education, sociology, political science, and one other art and science elective. Students have the choice of completing the required university transfer courses before starting the program, during the program, or upon completion of the core social work courses.