Associate of Science in
Associate of Science degree in Logistics Management
Ogeechee Technical College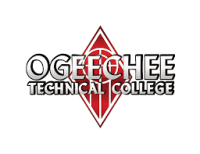 Scholarships
Explore scholarship opportunities to help fund your studies
Introduction
The Associate of Science degree in Logistics Management is designed to introduce the fundamentals of Supply Chain Management. This program mirrors Georgia Southern University's curriculum by providing a large pre-business and general Education Core joined with Logistics's occupational courses. Should a graduate decide to continue their education, this program will provide a pathway for further study at the university level.
Employment Opportunities: Graduates will possess the training to be employed as entry-level supervisors or managers in the logistic field.
The curriculum of the Logistics Management degree program is designed for the semester system. A student may enter the program during the fall or spring semester. To graduate, students must earn a minimum of 75 semester credit hours. The program requires a minimum of 1650 contact hours and generally takes five semesters to complete.
Similar Courses
Accelerated Certificate Program: International Business Operations & Management