Associate of Applied Science in
Associate in Applied Science (AAS) Interpreter Education Program
Pierpont Community & Technical College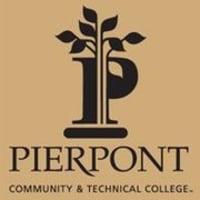 Introduction
American Sign Language/Interpreter Education Program (ASL/IEP) is a two-year Associate of Applied Science (AAS) degree program to train individuals to become ASL conversationalists and or professional ASL interpreters.
Successful graduates of this program can seek job opportunities in settings such as educational, medical, legal, mental health, religious, social, and community-based employment.
This program provides individuals with the professional knowledge and skills that meet or exceed the minimum professional standards necessary to perform in a broad range of interpreting assignments. This program will prepare individuals for the Educational Interpreter Performance Assessment (EIPA) and Virginia Quality Assurance Screening (VQAS).