Associate of Arts in
Associate of Art in Social & Behavioral Studies
Riverside City College
Introduction
Social and Behavioral Studies is a collection of academic disciplines dedicated to the scholarly study of the human experience. As a comprehensive and multidisciplinary area of study, Social and Behavioral Studies will afford the student an opportunity to explore and examine the nature and multitude of interactive relationships amongst and between individuals and between the individual and their social environment; ranging from the development of the individual to the nuances of interpersonal interaction, to the dynamic structures of national and global communities. Ultimately, the student of Social and Behavioral Studies will gain a heightened awareness of the nature of their individuality, attain a greater understanding and appreciation of the complexities and diversity of the world in which they live, and, become better equipped to succeed in an increasingly diverse and complex society.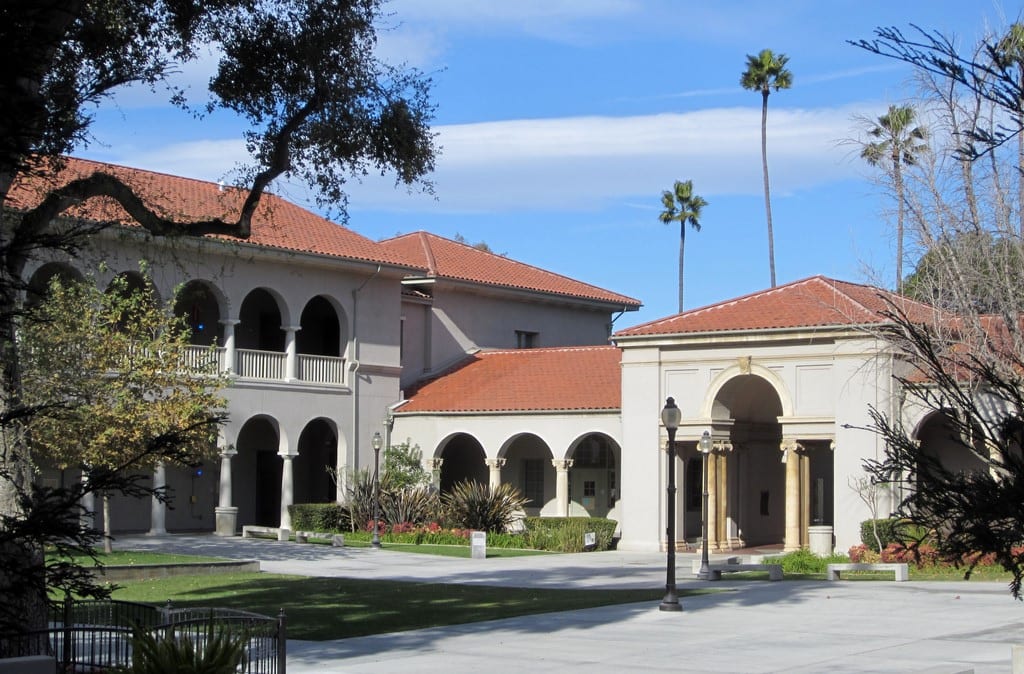 Scholarships and Funding
Financial Aid Support for Your Educational Goals
There are many types of financial aid available to you at RCC. The Free Application for Federal Student Aid (FAFSA) or the California Dream Act Application is required for most financial aid forms. Types of financial aid include grants, scholarships, tuition waivers, and student loans.
Federal Grants
Federal Pell Grant (Part of FAFSA application)
Federal Supplemental Educational Opportunity Grant (FSEOG - Part of FAFSA application)
State of California Grants
California College Promise
Cal Grant Program
Student Success Completion Grant
Chafee Grant Program for eligible foster youth and former foster youth
California National Guard Education Assistance Award Program (CNG EAAP)
Riverside Community College District Scholarship
There are over 250 scholarships available to students through the RCCD Foundation, and only one application is needed to apply. If you are an admitted student at RCC and have a student email address, you can apply for scholarships offered by the RCCD Foundation.
CGACC-RCC International Student Scholarship​
International Students at Riverside City College are welcome to apply for CGACC-RCC Scholarship. This scholarship is in the form of a tuition fee reduction estimated at $1,250. The application deadline for CGACC-RCC International Student Scholarship is July 25, and the results of the students selected are typically announced by August 6.
To be eligible for this award, the applicant must be a new or continuing international student who will study full-time at one of the RCCD colleges (Riverside City College, Norco College, or Moreno Valley College) on an F-1 Student Visa in the fall semester. Transfer students can also apply. New international students who apply for the scholarship must have a completed RCC international student application, submit all required documents, and receive an RCCD I-20.
Curriculum
The student must complete 18 units of study across a minimum of three disciplines listed below with a grade of "C" or better or a "P" if the course is taken on a "pass-no pass" basis.
Included Disciplines and Courses
Administration of Justice (ADJ): 1, 2, 3, 4, 5, 6, 8, 9, 9H, 13, 14, 15, 16, 18, 20, 21, 22, 25, 30
American Sign Language (ASL): 22
Anthropology (ANT): 1, 1H, 2, 2H, 3, 4, 5, 6, 7, 8, 10
Communication Studies (COM): 1, 1H, 2, 3, 5, 6, 9, 9H, 12, 13
Early Childhood Education (EAR): 19, 20, 25, 28, 33, 40 42, 43, 47
Economics (ECO): 4, 5, 6, 7, 7H, 8, 8H, 9, 9H, 10
Ethnic Studies (ETS): 27
Geography (GEG): 2, 3, 4, 6
Guidance (GUI): 47, 48
History (HIS): 1, 1H, 2, 2H, 4, 5, 6, 6H, 7, 7H, 35
Human Services (HMS): 4, 5, 6, 7, 8, 13, 14, 16, 18, 19
Library Science (LIB): 1
Political Science (POL): 1, 1H, 2, 2H, 3, 4, 4H, 5, 6, 7A, 7B, 7C, 7D, 8, 10A, 10B, 10C, 11, 12, 13, 14
Psychology (PSY): 1, 1H, 2, 8, 9, 33, 35, 35H, 48, 50
Sociology (SOC): 1, 1H, 2, 3, 10, 10H, 12, 15, 20, 25, 48
Program Outcome
Upon completion of this area of emphasis, the successful student should be able to:
Demonstrate knowledge and understanding that the development, maintenance, and adaptation of the individual self and the personality is a product of the interaction between the individual and their social environment.
Demonstrate a breadth of knowledge of the social and cultural environments at the local, regional and global levels.
Demonstrate a working knowledge of the many facets and intricacies of social interaction from the intrapersonal, to the interpersonal to the societal levels.
Demonstrate an ability to apply the theories and principles of human development, human interaction, cultural diversity, and global awareness to their everyday lives.
Career Opportunities
Career paths are typically chosen by undergraduate students emphasizing Social and Behavioral Studies including Law Enforcement, Law, Human Relations, Human Resources, Social Work, Professional Childcare and Public Service Agencies, Teaching across the educational and academic spectrum, Consultation in the public and private sectors, Governmental Advisors, Speechwriting, and both domestic and international business professions.