Courses in
Courses in Re-imagining Church in a Changing Culture
Sarum College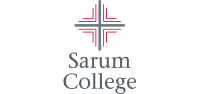 Scholarships
Explore scholarship opportunities to help fund your studies
Introduction
Much has been written about the dramatic decline in Church membership and attendance as evidence of 'the death of Christian Britain' from the 1960s to the present day, raising questions about the future of the institutional church in particular and 'organized religion.'
This module aims to go beyond such 'headlines' to equip students to understand and critique patterns of decline and growth characteristic of the church in the 21st century using both theological and sociological tools.
The Church in the UK will be 'read' in the wider context of social, religious, and cultural change and the situation in Europe, America, and the developing world. Both the challenges facing the contemporary church and the responses offered will be critically examined, with particular reference to community, mission, and ministry patterns.
This module will enable students to acquire the necessary tools to understand the Church in mission in contemporary culture. It will offer the opportunity to appraise new ways of being Church and assess different types of Church growth, both past, and present. Students will be encouraged to learn about different cultures and explore different theologies concerning the mission, e.g., liberation theologies, black theologies, green theologies, and the contemporary missional conversation.
Those not on the MA program are very welcome to book on this module as an auditor.