Diploma in
Diploma in Environmental Engineering Technology
Saskatchewan Polytechnic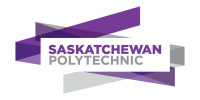 Introduction
Environmental engineering technologists are on the front lines of environmental protection. You apply science, ecology, and engineering to minimize the adverse impacts of human activity on the natural world. You will develop the skills to apply engineering and technology solutions to real-world environmental issues.
At Saskatchewan Polytechnic, you'll learn the applied science behind environmental protection. When you graduate, you'll have the skills to work in pollution monitoring, environmental audits, environmental management, site assessment and remediation, project management, and waste management.
The Environmental Engineering Technology program is a 32-month diploma offered full-time at the Saskatchewan Polytechnic Moose Jaw campus. You will take five academic semesters and participate in three Co-operative Education work terms (two consecutive terms after the first year, and one term in the summer of the second year).
The well-rounded curriculum includes:
environmental impact evaluation and mitigation
environmental monitoring and control, and data collection and analysis
environmental site assessment and remediation
ecology, aquatic chemistry, hydrology, and hydrogeology
atmospheric quality and monitoring
soil analysis and classification
solid and liquid waste management
surveying and drafting
computer applications and modeling
technical report writing
Your learning time is 60 percent in the classroom and 40 percent in labs, field camps, and activities and projects. You'll build practical skills that ensure you are job-ready on graduation.
The Co-op Work Term Advantage
Co-operative work terms are paid, so you'll earn while you learn. Saskatchewan Polytechnic arranges your interviews; it's up to you to shine. It's also a chance to develop important "soft skills" in job interviewing, professional attitude, interpersonal communication, and more.
Many of our co-op employers require both a valid Saskatchewan Driver's Licence and a clean Driver's Abstract. For international students, it can take up to 12 months to obtain a Driver's Licence; therefore, it is to your advantage to come with a Driver's Licence from your home country if possible.
Some opportunities require a Criminal Record Check and/or drug and alcohol testing.
Diploma to Degree
Use your diploma to ladder into an applied science degree at Lakeland College in Alberta, an environmental science or environmental management degree at Royal Roads University in British Columbia, or a technology degree at Memorial University in Newfoundland.
Accreditation
Technology Accreditation Canada (TAC) accredits the program at the Technologist level.
TAC is a bold, world-class accreditation organization, delivering accreditation services for the engineering technology and applied science profession in Canada.
Professional Registration
Technology Professional Saskatchewan
Technology Professionals Saskatchewan is the provincial regulatory body for graduates of this Saskatchewan Polytechnic program. As a graduate of an accredited program recognized by Technology Professionals Saskatchewan, your academic training places you on an expedited path towards obtaining professional registration as an Applied Science Technologist (A.Sc.T.) or Certified Technician (C.Tech.).
Curriculum
Year 1 - Semester 1
Computer-Aided Drafting 1
Mathematics for Engineering Technologies
Environmental Measurements
Technology Seminars
Surveying 1
Workplace Communication
Engineering Geology
Engineering Geology Laboratory
Year 1 - Semester 2
Environmental Field Work 1
Environmental Science and Technology 1
Environmental Site Assessment 1
Global Navigation Satellite Systems (GNSS) and Geographic Information System (GIS) Fundamentals
Calculus for Engineering Technologies
Soil Testing, Taxonomy, and Classification
Technical Communication
Co-operative Work Term
Year 2 - Semester 3
Engineering Chemistry
Environmental Ecology 1
Environmental Monitoring
Groundwater Technology
Environmental Laboratory Analysis
Physics for Engineering Technologies
Statistics for Engineering Technology
Co-operative Work Term
Year 3 - Semester 4
Environmental Field Work 2
Boreal Field Work
Environmental Chemistry
Atmospheric Environment
Environmental Site Assessment 2
Energy Resource Management
Environmental Ecology 2
Hydrology
Year 3 - Semester 5
Liquid and Solid Waste Management
Remediation and Reclamation
Environmental Management
Environmental Impact Assessment
Contaminant Hydrogeology
Project Management
Capstone Project
Applied Research in Technology
Career Opportunities
Jobs in environmental engineering technology can involve environmental monitoring and assessment, pollution control, site remediation and reclamation, environmental audits and impact assessments, construction and design, research, technical sales, and support for waste management. You could work in an office or a field setting, as part of a team, or independently. Potential employers include engineering firms, environmental consultants, utilities, municipalities, government agencies, and non-governmental organizations.
Potential Careers
| | | |
| --- | --- | --- |
| Sample Job Title | NOC Classification | Earning Potential |
| Project Coordinator | Construction Managers (0711) | $58,300 - $136,900 |
| Environmental Technologist I/II | Civil Engineering Technologists and Technicians (2231) | $33,300 - $102,100 |
| Environmental Site Assessor | Inspectors in Public and Environmental Health and Occupational Health and Safety (2263) | $52,900 - $115,100 |