Certificate in
Certificate in 3-Week Business English Program
The Business, Finance And Management School of New York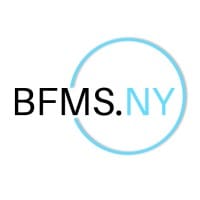 Scholarships
Explore scholarship opportunities to help fund your studies
Introduction
Throughout our Business English program, we make our students aware of your time's challenges and give them the tools to become a key participant.
Our top-level 4-Week Program in Business English takes place in the heart of New York City's iconic Midtown Manhattan. Business English comprises 3 hours of class per day Monday through Thursday, with the rest of the time devoted to case studies and free time to explore the city.
The course aims to enable the students to improve their confidence and fluency in English as a result of their development in the following areas:
Communicate in internationally-used English that is mutually intelligible and appropriate for different purposes, audiences, contexts, and cultures;
Work independently and collaboratively on speaking tasks, which incorporate and assess the following aspects of language development;
Understand and use internationally acceptable English grammar and vocabulary, both accurately and appropriately, and understand how speakers put words together and use language to communicate meaning. To this end, pronunciation will be a core focus of this course, with special attention to Standard American English.