Certificate in
Certificate in Civil and Environmental Engineering
Tufts University - School of Engineering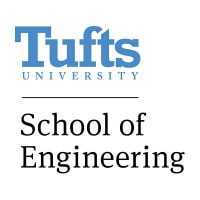 Introduction
What is Civil and Environmental Engineering?
Civil and Environmental Engineering (CEE) is one of the most diverse engineering disciplines, encompassing environmental and water resources engineering, geosystems engineering, public health engineering, and structural engineering. Civil and environmental engineers are responsible for the planning, design, construction, and operation of structures and facilities that are essential to the environment and infrastructure of a sustainable society. Traditionally these structures included buildings, highways, water, and waste treatment plants, tunnels, airports, harbors, railroads, bridges, and dams. Today, civil and environmental engineers are involved in a wide range of engineered and natural systems that contribute to modern society and protect the environment and public health. These activities include the development and testing of new materials, structural health monitoring and rehabilitation, management and protection of watersheds and water supplies, mathematical modeling of built and natural environments, bioremediation, and exposure assessment.
The practice of civil and environmental engineering is divided into a number of functional areas. The department offers professional degree programs with specialty options in four of those areas: environmental engineering, geosystems engineering, structural engineering, and water resources engineering.
Environmental engineers strive to improve society's well-being through the planning and design of air and water pollution control facilities, the treatment and disposal of hazardous wastes, and the improvement of safety and health in the living, work, and recreational environments.
Geosystems engineers specialize in the study of soil and rock mechanics and in the analysis of problems of soil response to loads, groundwater flow, and environmental contaminants. Geosystems engineers evaluate the hazard related to landslides and earthquakes and design a variety of earth structures such as dams, embankments, landfills, and containment structures for hazardous waste sites, as well as foundations for bridges, buildings, and offshore platforms.
Structural engineers research multidisciplinary approaches to the planning, analysis, design, construction, and health monitoring of buildings, bridges, industrial facilities, and other components of infrastructure. They also study material mechanics through experimental characterization, constitutive theories, and numerical simulations of elastic and inelastic material behavior.
Water resources engineers are concerned with the design, planning, operation, and management of water resource systems. Water resource engineers are involved in projects ranging from the design and operation of flood control works, hydro-power stations, water supply systems, and stormwater systems, to the management of both the quality and quantity of natural water resources such as rivers, lakes, and estuaries.
Curriculum
Civil and Environmental Engineering Certificate
A series of advanced certificate programs in Civil and Environmental Engineering is offered, on a part-time or full-time basis, to qualified students seeking professional training. The certificate program for each student is individualized so that many different focus areas in Civil and Environmental Engineering can be accommodated. This four-course graduate-level program will update your skills and broaden your knowledge in Civil and Environmental Engineering, through a "design your own specialty certificate" taught by Tufts' renowned faculty.