Postgraduate Diploma in
Postgraduate Diploma in Engineering Management
UC Riverside Extension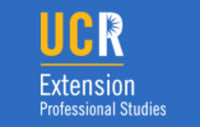 Scholarships
Explore scholarship opportunities to help fund your studies
Introduction
Establish your capacity for leadership in the engineering field. Stabilize your understanding of management skills in an American workplace. Build on that foundation with aspects related to engineering, including branding and marketing, technology trends, and cultural diversity. Further your engineering knowledge with up to 13 units of your choice of engineering electives and apply your collection of skills in a quarter-long internship at a corporation or business.
What You'll Learn
Various fundamental and contemporary skills related to leadership and management
Special topics in engineering based on electives of your choosing
Methods to refining your professional image through your portfolio and personal marketing skills
Best practices for the application of your management skills through an internship at an active business
Where to Stay
Recommended Housing
International Village (IV)
Conveniently located next to the UCR Extension Center, restaurants, banks, and the main UCR campus
Offers three types of living arrangements: studio, single, or double
Open year-round
For adult students (age 18 or older) only
Homestay
Stay with an American family to practice English daily and learn about American life and customs
Fully-furnished room; double-occupancy
All meals and daily transportation (to/from school or school-related activities) included
Minimum age 14
No minimum stay
Experience California
Social & Cultural Activities
Make the most of your California experience!
Riverside has a friendly community and a centralized location. Travel an hour in any direction to explore Los Angeles, San Diego, Palm Springs, and other famous destinations.
Fill your weekends with:
Unforgettable places, events, and cultural immersion activities
FREE social events to make professional connections
Optional trips at a special student rate
Before You Apply
You will be asked to create an account and you will need to provide a valid email address, mailing address and other personal information.
Collect any required documents so that you are prepared to upload them.
Supporting Documents:
Agency/embassy/partner university information. (Only required if you have one.)
Copy of your passport photo page.
Statement of Financial Support Form. (Only if your program requires an F-1 (student) visa)
Financial statement from the Bank, in English. (Only if your program requires an F-1 (student) visa)
If you are applying as an F-1 transfer student from another U.S. institution, you must submit copies of your current I-20 form, I-94 form, and F-1 visa. If you are accepted, your acceptance letter will provide further instructions on completing your transfer.
If you are under 18 years old, have your parents complete the parental release form.
Note: Some programs require additional documentation.
"Enrich your life and transform your future by studying in the heart of Southern California. Employers all over the world recognize the University of California as the gold standard in academics. Experience YOUR California dream at sunny UCR - your place to shine."
Dr. Jean-Bernard Adrey
Associate Dean, International Education, UCR Extension Professional Studies
English Language Requirements
Certify your English proficiency with the Duolingo English Test! The DET is a convenient, fast, and affordable online English test accepted by over 4,000 universities (like this one) around the world.