Welcome to inlingua Salzburg
Learn to speak German in one of the most beautiful cities in the world, at one of the largest and most experienced language school organizations worldwide. Discover the beauty of Salzburg, the culturally stimulating atmosphere and the charm of the surrounding countryside, and at the same time take the opportunity to learn a foreign language or improve your knowledge of one you already know in a culturally stimulating atmosphere.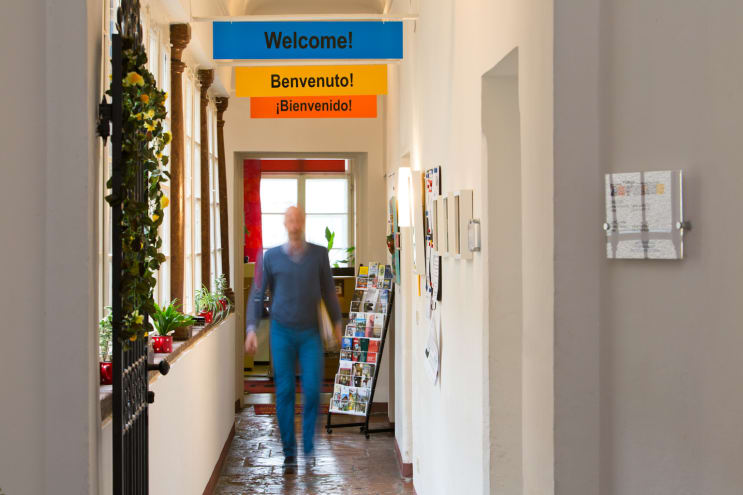 Salzburg – Variety & Flair
Located in the heart of Europe and easily accessible by all means of transport, Salzburg offers a diversity equaled by very few other cities in the world. Known around the world as a center of art and culture, Wolfgang Amadeus Mozart's native city has much more to offer than just its festivals during summer and Easter, theater productions, and museum exhibitions. Whether you are an art connoisseur or a gourmet, music lover or a holiday-maker looking for relaxation, a daydreamer or a night owl, you will simply love Salzburg and the variety it offers its visitors. Go for a leisurely stroll through the narrow streets and alleys of this baroque city. Countless stores invite you to do some shopping, and from the terraces of the world-famous coffee houses you can enjoy the view of beautiful architecture in the well-preserved, historical city center and take a break from sightseeing with a delicious piece of cake.
A City & its Surroundings
Why not visit the Salzburg fortress, the largest, completely preserved fortress in central Europe, or Hellbrunn Palace with its world famous fountains? Or maybe the romantic Mirabell Gardens with their wonderful view or Mozart's birthplace in the Getreidegasse …? Salzburg also has a lot to offer to nature lovers, or those looking for the chance to relax and do sports. Just beyond the city gates one of the most beautiful natural landscapes of Central Europe unfolds before your very eyes. The Alps are only a few kilometers away from Salzburg; there you have ideal conditions for hiking and skiing. Numerous lakes (many of which are of drinking water quality) like the Wolfgangsee and Fuschlsee are great places to cool off during summer.
A Sporting Paradise
Sports are really important in Salzburg. Whether golf, riding, tennis, paragliding, swimming, sailing or windsurfing, mountain climbing, skiing, snowboarding or mountain biking – Salzburg and the surrounding area offer something for everyone.
Accommodation
Homestay with a local host family Consolidate your learning and enjoy Austrian culture and home life. At inlingua Salzburg, your homestay families will treat you as a full member of the household. You will eat together and share common living areas. Alternatively, Salzburg offers a wide variety of hotels and bed & breakfasts of various standards. We are glad to assist in the selection and reservation of lodging. Preferences for accommodation and a
Transfer Service
from/to the train station or the airport Salzburg or Munich should be made well in advance.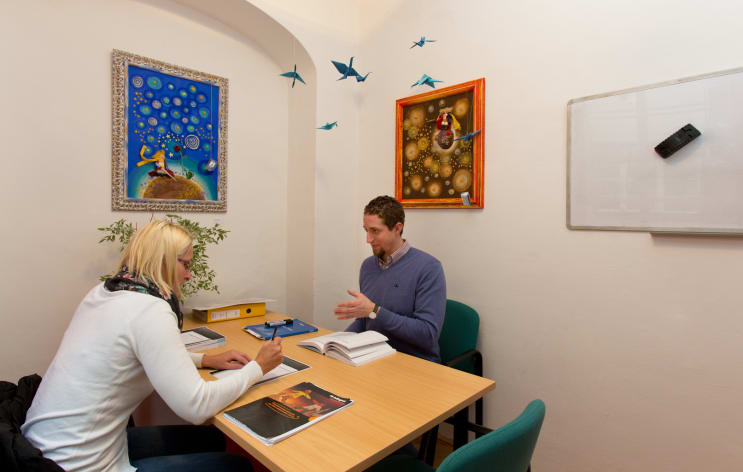 Extra Services
inlingua is pleased to offer wireless access to the Internet to all its students for free. All you need to bring is your laptop, tablet, i-pad or smartphone.
Locations
Salzburg
inlingua
Address
International School of Languages
Sigmund-Haffner-Gasse 8


5020
Salzburg
,
Salzburg
,
Austria