Berlin Summer University of the Arts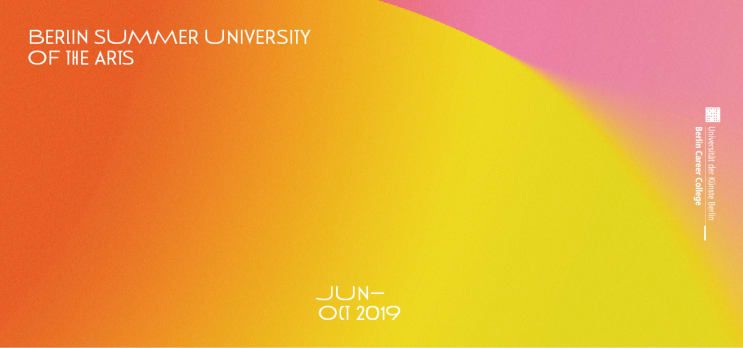 Every summer since 2012, we've been opening our doors for workshops across the range of disciplines: Fine and Performing Arts, Design, Music, Creative Entrepreneurship, Arts Management, and Self-Marketing. All that in the heart of Germany's biggest and most inspiring city.
A team of passionate teachers and coaches offer a supportive environment where you can challenge yourself in creative expression and critical thinking, find your artistic voice and visual language, realise your ideas, share them with like-minded people and build up a network that will be relevant for your career.
Join us to study in Berlin and meet artists and creatives from around the globe. Get inspired by the unique atmosphere, explore your interests and dive into the metropolis of creativity at one of the biggest and most multi-faceted universities of the arts in the world.
Sign up for our newsletter to be kept updated.