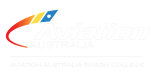 Aviation Australia Riyadh College of Excellence
Home ›
Aviation Australia Riyadh College of Excellence
Aviation Australia Riyadh College (AARC) is a joint venture between Aviation Australia and Shamal Investments in Saudi Arabia. Aviation Australia in Brisbane (AA) is a world-class registered training organization established by the Queensland State Government to support the development and growth of aviation and aerospace industries in both the Australian and international markets applied practical training in aviation maintenance and engineering. AARC takes pride in training excellence, offering education and training to young Saudi Arabians seeking a career in the aviation industry. AARC is the international operator of International Aviation Technical College at Riyadh (IATC), where we aim to provide the aviation market with skilled, motivated, and dependable technicians in line with KSA vision 2030.
Locations
Riyadh
Address
King Khalid International Airport
Riyadh 14212, P. O. Box 47139
Saudi Arabia
14212
Riyadh
,
Riyadh Province
,
Saudi Arabia
Programs
Currently no programs to display
Please refine search above, check out our popular categories below or perform a keyword search.
... or simply by choosing your degree: