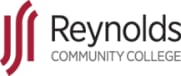 J. Sargeant Reynolds Community College
Home ›
USA ›
J. Sargeant Reynolds Community College
Reynolds Community College is the youngest and third largest of 23 community colleges in Virginia. Our number one goal is providing our students with the skills they need to succeed in a competitive workplace. In short, Reynolds is where outstanding careers get started.
Reynolds' three campuses serve residents in the City of Richmond and the counties of Henrico, Hanover, Goochland, Powhatan, and Louisa.
Reynolds Community College (Reynolds) provides an accessible, quality education that develops students for success in the workplace, prepares students for successful transfer to colleges and universities, builds a skilled workforce that contributes to regional economic development, and promotes personal enrichment and lifelong learning.
At Reynolds Community College, our passion is to help students realize their career and life aspirations. We provide an outstanding college experience and support systems engineered for student success. Developed in partnership with the business community and traditional four-year schools, our programs are grounded in the real world, calibrated to the needs of tomorrow's economy, and attuned to our students' aspirations.
Locations
Richmond
Address
East Parham Road,1651
23228
Richmond
,
Virginia
,
USA
Richmond
Address
East Jackson Street,700
23219
Richmond
,
Virginia
,
USA
Goochland
Address
1851 Dickinson Road
Goochland, Virginia
23063
Goochland
,
Virginia
,
USA
Programs
Currently no programs to display
Please refine search above, check out our popular categories below or perform a keyword search.
... or simply by choosing your degree: