About Miami University Regionals
Miami University Regionals includes Miami Hamilton and Miami Middletown, two community-based campuses of Miami University, a highly-regarded public university with a national reputation. Other regional locations include the Voice of America Learning Center (VOALC) in West Chester.
Miami's regional locations are all ideally located near I-75. The Hamilton campus is easily accessible from State Route 129, the Middletown campus is minutes from I-75, and the Voice of America Learning Center is just off I-75 at West Chester.
Small class sizes, hands-on learning, and flexible scheduling—there are so many benefits to attending Miami University Regionals. Explore the programs and opportunities available at our conveniently located campuses as well as online.
Vision Statement
Empowering Minds, Strengthening Communities
Mission Statement
Miami University Regionals provides open access for diverse learners to high-quality applied education grounded in the liberal arts.
Values Statement
Miami University is a scholarly community whose members believe that a liberal education is grounded in qualities of character as well as of intellect. We respect the dignity of other persons, the rights and property of others, and the right of others to hold and express disparate beliefs. We believe in honesty, integrity, and the importance of moral conduct. We defend the freedom of inquiry that is the heart of learning and combine that freedom with the exercise of judgment and the acceptance of personal responsibility.
Miami Regionals grounds its core values in the above values statement for the larger university while also emphasizing the following core values:
Access: Every student who wants to work hard for a Miami University degree will be able to pursue one through our open access admission policy, affordable pricing, flexible scheduling, and varied methods of course delivery.
Community: We are committed to the local communities out of which the Regionals were founded through curricular, co-curricular, and extracurricular programming that demonstrates sustained engagement with the people and organizations working in and near those communities.
Diversity: We value the qualities that each individual brings to Miami Regionals, and we embrace the rich educational opportunities that arise when people of diverse backgrounds, experiences, and identities come together to learn.
Student Success: We are committed to ensuring success through quality advising, academic support and learning assistance, co-curricular and extracurricular programming, the recruitment and retention of skilled staff members who provide high-quality services for students, and a robust focus on career development, placement, and post-graduation support through alumni engagement services.
Teaching Excellence: We are committed to recruiting and retaining a talented faculty. Faculty who choose a career at Miami Regionals are deeply committed to creating innovative classroom and online experiences, complemented by relevant and challenging research initiatives and meaningful service to campus and community.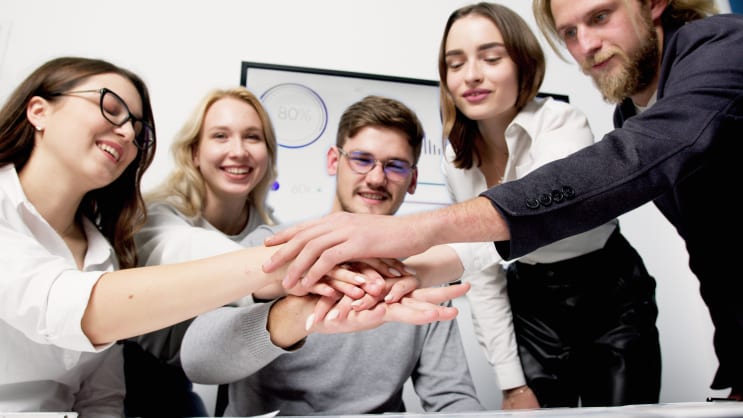 Quick Facts
Miami Regionals are regional, community-based campuses of Miami University, a highly-regarded public university with a national reputation. With affordable tuition and a flexible class schedule, Miami Regionals offers a world-renowned liberal arts foundation with state-of-the-art applied learning. Regional locations include Miami Hamilton, Miami Middletown, and the Voice of America Learning Center (VOALC) in West Chester.
Convenience Counts
Apply to Miami's regional commuter campuses and enjoy:
A Miami University degree
Affordable tuition
Flexible class schedules, including a growing number of courses, taught entirely online
Nearby, free parking
On-site childcare
Start Here, Finish Here, or in Oxford
Many of our students earn their bachelor's degrees taking classes entirely at the regional locations. Others begin on the regional campuses and, after meeting the required criteria to relocate, complete their degree on the Oxford campus.
Support for Student Success
Miami's regional locations were designed with YOU in mind. Academic support inside and out of the classroom includes quality faculty instruction, free academic tutoring and advising, small class sizes, career services, and professional development AND cooperative education programs.
PLUS a vibrant student life with a variety of clubs, competitive athletics, opportunities for service-learning, and access to cultural programs ensure you have a well-rounded student experience.
Open Enrollment Policy
Miami's regional campuses maintain an open admission policy, which means first-time college students are automatically accepted with a high school diploma or GED, at any age. Students who are not first-time college students will be evaluated for admission based on their cumulative GPA at their previous institution(s).
Accreditation
Miami's Regional Campuses are accredited by The Higher Learning Commission and are members of the North Central Association.
Four Engineering Technology programs are accredited by ABET, the Engineering Accreditation Commission.
The traditional BSN and RN-BSN curricula are accredited by the Commission on Collegiate Nursing Education (CCNE). The traditional BSN curriculum has approval from the Ohio Board of Nursing.
State authorization of online courses. State Authorization refers to state regulation of distance education courses and programs offered to residents of a particular state by an educational institution based in another state, as well as state regulation of various non-distance activities within a particular state by institutions outside of that state.
Regional Locations
Miami's regional locations include the campuses in Hamilton and Middletown, and the Voice of America Learning Center located near the interstate in West Chester.
Miami began teaching in Hamilton and Middletown in the fall of 1946, extending courses to those communities to serve veterans returning from World War II and pursuing their degrees through the GI Bill® of Rights. Over the years Miami developed five academic centers in the region – Hamilton, Middletown, Norwood, Piqua, and Dayton.
The steady growth of the student population, combined with strong local support for higher education and the communities' desire to have full-service campuses, led to the opening of Middletown in 1966, followed by Hamilton in 1968. Miami's work in the Dayton and Piqua areas was done in conjunction with Ohio State (which provided graduate programs) and led to the creation of Wright State University in 1967.
The Voice of America Learning Center, built on the site of a former VOA relay station in West Chester, opened in January 2009 for both undergraduate and graduate instruction.
Empowering Minds. Strengthening Communities.
Miami University Regionals offers bachelor's degrees, associate degrees, and beginning coursework for most four-year degrees offered at Oxford. Small class sizes, on-site child care, and flexible scheduling make Miami Regionals attractive to students at all stages of life and career.
Our Regional Reach
Find the perfect match that propels you on the path to success. Explore our three locations and online programs.
Hamilton Campus
Miami's Hamilton campus houses the Regionals nursing program and numerous other bachelor's degrees, associate degrees, and beginning coursework for most four-year degrees.
Middletown Campus
Miami's Middletown campus offers bachelor's degrees, associate degrees, and beginning coursework for most four-year degrees. It is home to the William & Patricia Schaefer Career Services Suite.
Voice of America Learning Center
Located in West Chester, the VOALC is home to the Commerce Innovation Hub. VOALC offers Miami's nationally ranked MBA Program and graduate coursework in teaching and educational leadership.
E-Campus
Recognized for providing a significant return on investment, Miami Regionals' E-Campus offers flexible, online programs designed to offer students a premier education.
Locations
Hamilton
Address
1601 University Blvd.
OH 45011
Hamilton
,
Ohio
,
USA
Middletown
Address
4200 N. University Blvd.
OH 45042
Middletown
,
Ohio
,
USA
West Chester
Address
7847 VOA Park Dr.,
Corner of VOA Park Dr. and Cox Rd.
OH 45069
West Chester
,
Ohio
,
USA